If you are recently migrated from Apple to Android device and missing iMessage or Facetime app, this article is for you. Yes, here in this article we will be discussing best FREE alternatives Facetime app for android device. Before we share more information about these apps, let me briefly take you through the FaceTime app.
FaceTime, an Apple's product is a simpler way to connect to your loved ones. Facetime app was first introduced by Apple in 2010 and became favorite medium for text message conversation among Apple users. Supported only on Apple's devices, FaceTime has now become one of the widely used chat applications for iOS users to communicate through videos and voice. FaceTime not only supports video calls but also allow you to go for an audio one. It doesn't need cellular networks like our normal audio calls but a good Wi-Fi connection can work for it. It's almost the same experience as the name says facetime.
Sadly Facetime app is not available on Google play store and hence not available to use on Android smartphone. But if you still want to use facetime like app for Android devices, then no need to worry because there is not one but several facetime alternatives android apps you can choose from.
The following are the
5 apps to
try now on your android device
:
There are many chat apps available online but only few offers facetime like features mentioned below:
1. LINE: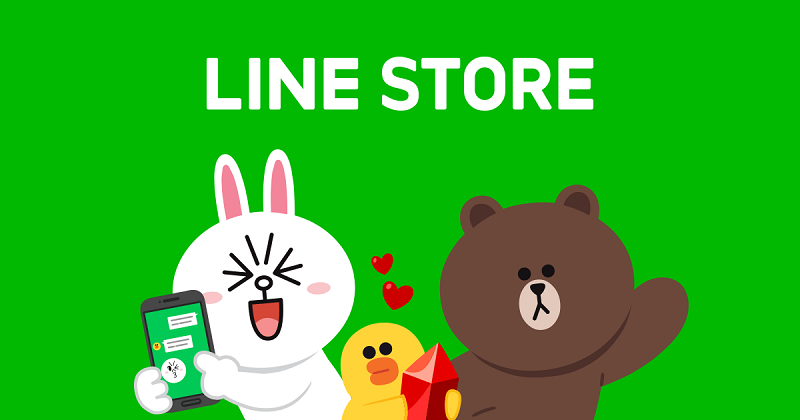 A Naver Cooperation service, LINE was developed in 2011. It is a freeware application mainly used for instant communications over smartphones, personal computers, and tablets. It offers almost all facetime features on android phone like exchanges audio, video, text, voice calls and video calls on Android. Firstly, it was developed only for android and IOS smartphone users but now there are many more versions for it available online like one for the tablets, desktops, Blackberry, Nokia and much more. LINE stickers are simply amazing addition you will love to explore. LINE games are also present which you can play with your LINE friends online. There are millions of LINE users present across the globe.
2. Google Duos:
Google Duo is one of the best facetime alternative app you can use on your android smartphone. Developed by Google, the application offer seamless video calling feature similar to facetime. It was announced on 18th May 2016 and receiving very good response from both, Android & iOS users. There are many features of Google Duo which can make you pick this application, it has an end to end encryption. Moreover, the videos are high quality and it is optimized for low bandwidth networks as well. But the most attracting feature of this app is the "knock-knock" one which is exclusively available on Android. This feature lets a user see a live preview of the caller before answering. The Google Duo video calls are in 720 HD video.
3. Skype:
Skype is the best chat and video call tool that can be used instead of FaceTime on Android. Through Skype, we can call a landline or any mobile number (PAID) with having Skype credit or subscription. Rest all services are free of cost and can offer better communication experience as compare to FaceTime. An instant messaging app where you can exchange any form of your data. It supports audio calls and video conferencing. It also supports screen sharing with 25 people at a time. There are Mojis on the Skype which helps you to express your feelings in a better way. It allows group chats as well.
4. ooVoo:
A Krush Technologies and LLC product which was released in 2007. ooVoo supports instant messaging, video telephony, video conferencing, voice over IP and much more. The best part of ooVoo is that it has applications for almost every operating system like Android, Mac OS X, IOS, Windows Phone, Microsoft Windows and Facebook. It supports HD video and desktop sharing among 12 participants at a time. There is also an original Microsoft Windows application present for this release in the year 2007.
5. Tango:
Developed by TangoME, Inc. is a third party cross platform messaging application software for smartphones. Supported on Android and IOS devices, Tango is the 12th most downloaded application among Android users. It is rated as "the simplest mobile chat application out there, with a good range of support" by the PCMag. It is a free app. Supports instant messaging, video conferencing, and voice over the IP. Photo sharing and playing games are also the features of Tango application. Tango is available in 14 languages including Arabic, Chinese and Turkish.
Conclusion:
Technology has proved over millions of times that nothing in the world is impossible. Distance also not remained a barrier for the loved ones to stay connected. These 5 Facetime alternative video chat application for Android are the best example of it. But more than fun, it allows us to stay connected and communicate with our ones in a more lively way. It helps to visit our loved ones electronically with seconds. So, go ahead. Download on your device any of these applications right now and let your loved ones know you are there with them. Feel them sitting next to you. Don't forget to screenshot their funny expressions during the calls to make it more memorable.
If you know about other better app and what us to include in this list, write here by comment. We would love to review them for this article.