Finally the much awaited version of iPhone has released and the surprising part of this release was the naming – iPhone X. Yes, it was leaked just few days back as most of the people were expecting the usual announcement of iPhone 8 & 8 S. iPhone X has surprised all techies with the unusual naming pattern for the Apple iPhone model.
iPhone X has some amazing features as compare to previous iPhone and the most discussed feature is a full screen OLED display and animoji support. Checkout some of the most amazing iPhone X features proven to be the revolutionary enhancement in the Apple iPhone devices.
Design and Display of iPhone X: –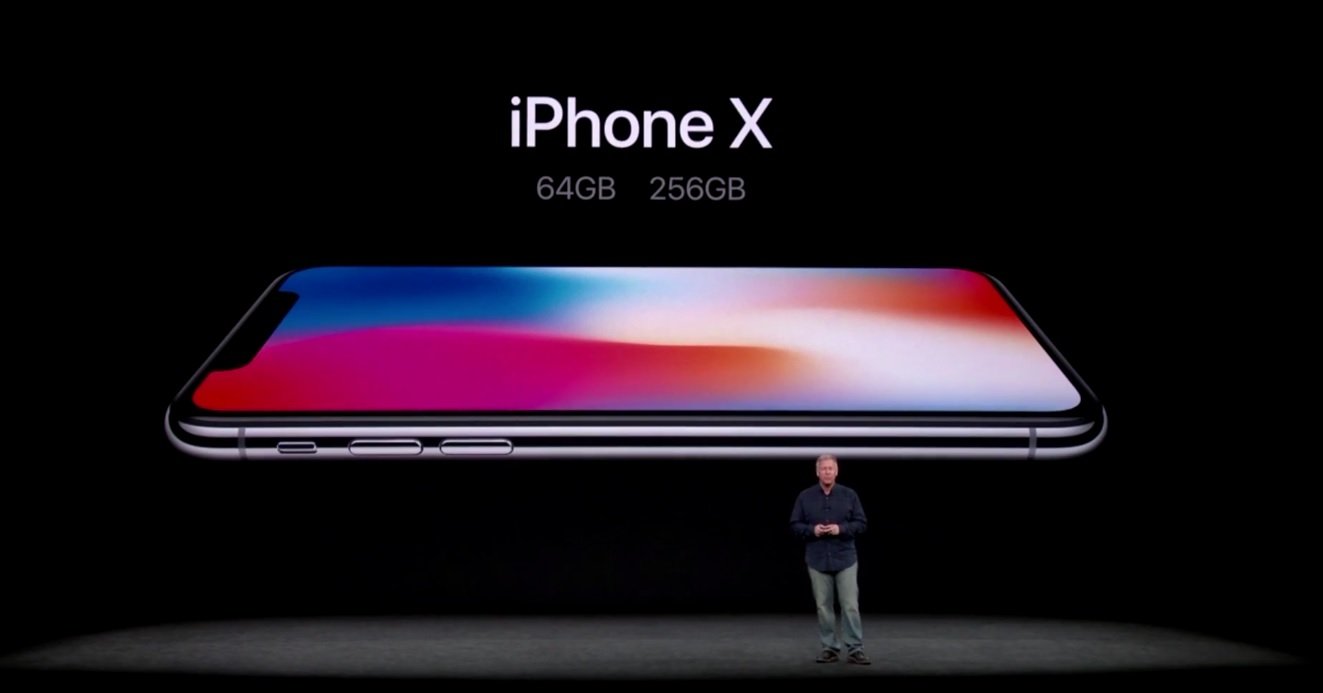 The iPhone X design which has a sports glass both on the front and the back. The brand new iPhone X has the stainless steel frame around the sides. It has the best pixel density (458ppi) display ever on an iPhones, with Apple terming it a Super Retina display. iPhone X has 5.8 inches Super Retina Screen and resolution of 2346 x 1125. iPhone X is the first OLED display smartphone. It is also comes with True Tone display technology.
The new iPhone X has a both Dolby Vision and HDR which will make a photographer life amazing. There's no home button on iPhone X and you just need to tap on the screen to wake up the iPhone X. Home screen on iPhone X, you have to swipe up from the bottom. The side button of iPhone X is larger to compare other iPhone.
Price of iPhone X: –
The iPhone X will come with a starting price at $999 for the 64GB model and $1,149 for the 256GB model. iPhone X can be pre order from 27 October 2017 from official Apple website.
Camera: –
iPhone X comes with 12MP dual cameras, Powered by dual OIS on both lenses and it's able to capture glorious shots. The sensors of iPhone X designed to be larger and faster than previous generations. There is quad-LED True Tone flash in between two cameras. iPhone X offers 4K video recording and powerful stereo speakers for superior audio playback.
Advanced Face ID: –
The best feature of iPhone X is the advanced Face ID. The excellent the facial recognition technology is that it works even if you change your wears glasses, hairstyle, hat. If you grow your beard and your face changes over time, then it will still works.
Processor of iPhone X: –
The brand new iPhone X has a A11 Bionic processor. It includes 2 cores performance, 4 cores high efficiency, and the Apple designed GPU. With using of high efficiency cores, A11 Bionic processor chip balances power consumption with high performance. The A11 Bionic processor 600 billion is claimed to deliver operations per second.
Battery Life of iPhone X: –
The iPhone X delivers more than 2 hours of battery life to compare iPhone 7. It has a Non-removable Li-Ion battery Up to 21 hours talk time on 3G Network and Music play Up to 60 hours.
Wireless Charging: –
Finally, Wireless charging comes on iPhone. Apple is making a charging mat which is called AirPower. It also supports the iPhone, AirPods, and Series 3 Watch with optional new wireless charging case. AirPower charger will launch in 2018.
iPhone X Colors & Accessories

iPhone X can be available in 2 colors; Silver, and Space Gray. To learn more about iPhone X accessories, you can visit official apple website or can find third party cases here.
Where to Buy iPhone X: –

You can buy Apple iPhone X at an Apple store, phone store, and other authorized retailer.
Conclusion:
It is something disappointing for the people looking for some unique features as compare to close competition. As most of the feature which were introduced by Apple in this phone are already offered by one or another competitor. If you are big fan of Apple phone and want to use those advance feature on your iOS device, iPhone X is a good buy for you.
Questions & Answers related to New Apple iPhone X
Our expert have collected few common questions raised by the users and tried to provide best possible answer to them. Here you go:
#1. Without home button, how touch ID will work while I am accessing existing app verified with touch ids on iPhone X?
A. When we talk about iPhone X, touch ID is replaced by infrared camera backed face ID system. It will work in place of touch ID and will be used to unlock the phone as well as other apps. If you talk about iPhone 8, the touch ID will be still there in this new Apple phone.
#2 How will the face ID system works in night? I am afraid it may not detect face in iPhone X using in dark.
A. Actually the team has already shared the demo during keynote event on how the face ID will work during night. Generally it will work flawlessly during all vision. When we talk about night, the infrared camera will throw a light on face to recognize the identity.
#3 What are the major difference in-terms of feature between iPhone x & iPhone 8
A. The major difference between iPhone 8 and Iphone X is; Face ID & OLED display. iPhone X has equipped with these two advance feature which make it costlier and advance smartphone as compare to iPhone 8.
#4 Does iPhone X can be charged with wireless charger?
Yes, both iPhone 8 & iPhone x can be charged by Apple wireless charger which works on magnetic induction charging. The same method is used to charge Apple watch. In this process, you will be provided Apple Pad on which you need to put your device on pad which is connected by wire. So, here Apple is misleading by calling it "wireless" where as the pad is connected through wire.