This article contains comprehensive review of best IOT smart home devices you can try in 2019 to improve your standard of living.
The IoT, known as the internet of things, has become extremely common in the modern world. Simply put, the IoT devices is about making lots of different common household items 'smart.' It's about giving people the opportunity to really control and regulate their devices from a far, in a way that would not really work otherwise.
There are a large variety of different smart home devices out there that are like that today which people aren't always familiar with. However, knowing about the best IoT devices for home security can make all the difference in the world. Here is the amazing statistics depict tremendous growth in smart IoT devices connected around the world (in Billion).
Some of these devices, which I will discuss further in this article, can make all the difference in terms of the safety and security of homes. Other IoT devices on the other hand are more useful for entertainment and even for creating a more convenient environment. One way or another, they work, and they can typically accomplish a lot of different tasks at once.
Here is the list of the Best IoT Devices for the Connected Home.
This list is compiled based on popularity and application of the IoT device. We will keep updating the list periodically.
#1 All-new Amazon Echo Plus (2nd Gen)

The Amazon echo is hands free speaker device, which comes in both black and white color, gives you as an individual a personal assistant which is called Alexa. It allows people to play music from many different sources in a way that is going to really fill the room. This includes music from Spotify, TuneIn and even Amazon music, and is entirely controlled by voice-control making hands-free operation. In fact, even if you are across the room or in a loud environment, the device will recognize your voice in any situation to play the music on your request. One of the best smart speaker available in market, Amazon echo 2 will make your home smarter.
This is also a device that is capable of controlling many other smart devices throughout a given home, including thermostats, lights, and various switches. It is a hands-free speaker you control with your voice. Furthermore, it is handy when you are in need of any news or traffic reports, sports scores, as well as any weather reports.
Not only if this device one of which people are going to be able to use for entertainment purposes, but it is also one that is going to be useful for the people who are in need of a easy device which allows them to relax at home.
Price: $149.99 on Amazon
#2 Google Home Voice Controller
Google home is another smart home voice controller having an advantage of Google's voice search technology. It offers all amazing features to control smart devices from your voice command and it also identify the person based on their voice.
Price: $89 on Walmart
#3 August Digital Keyless Door Locks
August offers digital keyless door locks as well as doorbell cameras, as a way of ensuring a safe and secure access to your home with the use of android smart-phones or iOS, instead of the use of a key. This device should allow people to grant house-sitters and other people access to their homes remotely, while also making it generally easier for them to keep their own homes safe from intruders.
They won't lose their keys, they will be able to keep track of the people entering their homes, and they will have a solid amount of control over the entrances to their homes. These are door locks that are going to truly meet all of the needs of the people who need to be able to guard their homes in the first place.
Price: $139 on Amazon
Also Read: HomeKit : Apple's Visualization for Our Connected Smart Home In The Future
#4 Philips Hue
Being able to control one's lights remotely makes a whole lot of difference. Philips Hue devices will allow people to walk into their own homes with the lights turning on for them. People will also have control over all of their lights, including the lights in their backyard, thanks to the Philips Hue devices.
Having more control over lights can certainly help to prevent any potential burglaries, since a lot of intruders will assume that someone is home if the lights are on at the time. It can also help prevent various household accidents caused by inconveniently timed darkness and other issues. This device works with alexa for voice control and you can also sync your lights with your music and games for an immersive effect.
Price: $159.89 on Amazon
#5 Neurio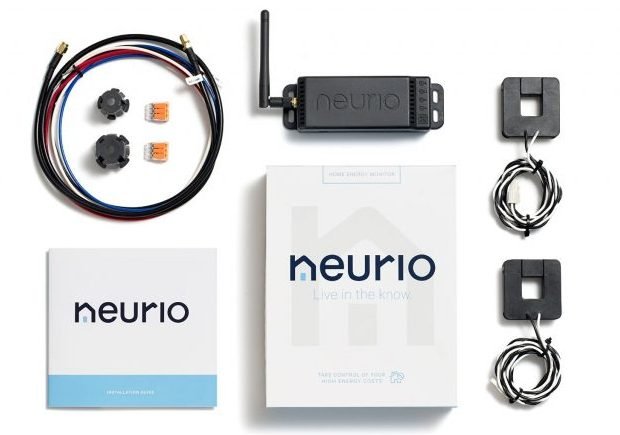 Neurio is one of the many devices that can actually be used in order to make other devices smart, and this can make a huge difference when it comes to bringing a lot of homes up to speed in the age of the IoT.
Neurio provides you with a real-time view of when and where your electricity is being used within the home Because of this, people who use Neurio devices are also going to be able to reduce their energy costs and make their homes more energy efficient. This is all as a result of all of the information that the Neurio will inform them off, such as which appliances are on and which appliances are off around their houses and the energy consumption of all of these devices.
As well as this, the Neurio device offers bill forecasting so you can see your electricity bill before it arrives, as well as providing you with energy saving tips to make your home more smart and efficient.
Price: $219.99 on Amazon
#6 Rachio
Extend your smart home, into a smart front garden. The smart sprinkler control system from Rachio can allow people to regulate the water consumption of their outdoor sprinklers. It is particularly very easy to control, with the use of smart phones, iPhones, tablets and even laptops.
Lawn sprinklers will most certainly use more water than almost all other household items. In fact, people will typically waste more money watering their lawns than they will on almost anything else, and they will almost always be watering their plants too much.
Using Rachio can allow people to save up to 50% on their watering bills substantially. They will probably also improve the quality of their lawns while they are at it.
Price: $196.00 on Amazon
Conclusion
The Internet of Things is here to stay. People just have to make sure that they are keeping on top of all of the new developments in this huge mega-trend. These new devices can make all the difference when it comes to home security. They can also make all the difference when it comes to sheer convenience and the easy enjoyment of one's home, and that can be enough for anyone.