PlayerUnknown's Battlegrounds commonly known as "PUBG" is one of the best battle and strategy games available on the internet. The publisher of the game is PUBG Corporation. This game was first released by the Microsoft windows. In March 2017, its beta version was released. The expansion of the PUBG game was done under the direction of Greene's creative. This game is all about battle and wars so it is categorized under battle royale games. There are weapons that will help the players to get protected from enemies.
Popularity of PUBG in China
The battlefield and strategic war-themed game has become quite popular all around the world and topped by China. This strategy game is played online through live stream. As per the present report, there is an increase of 78% live steam user of PUBG game in China. Due to the demand of the PUBG game in China, the publisher has promised to provide more features in the same game in the next year.
The users are too much fascinated to play this battle royale game. Not only children, but people of all age range are playing this battleground game. The response rate of this strategy game is quite high. The app is getting installed in a maximum smartphone right from the play store. If you look at the reviews, it will be quite clear that this battleground game gets all positive reviews and is undoubtedly one of the best battle royale & strategy games.
PUBG Launched on Android & iOS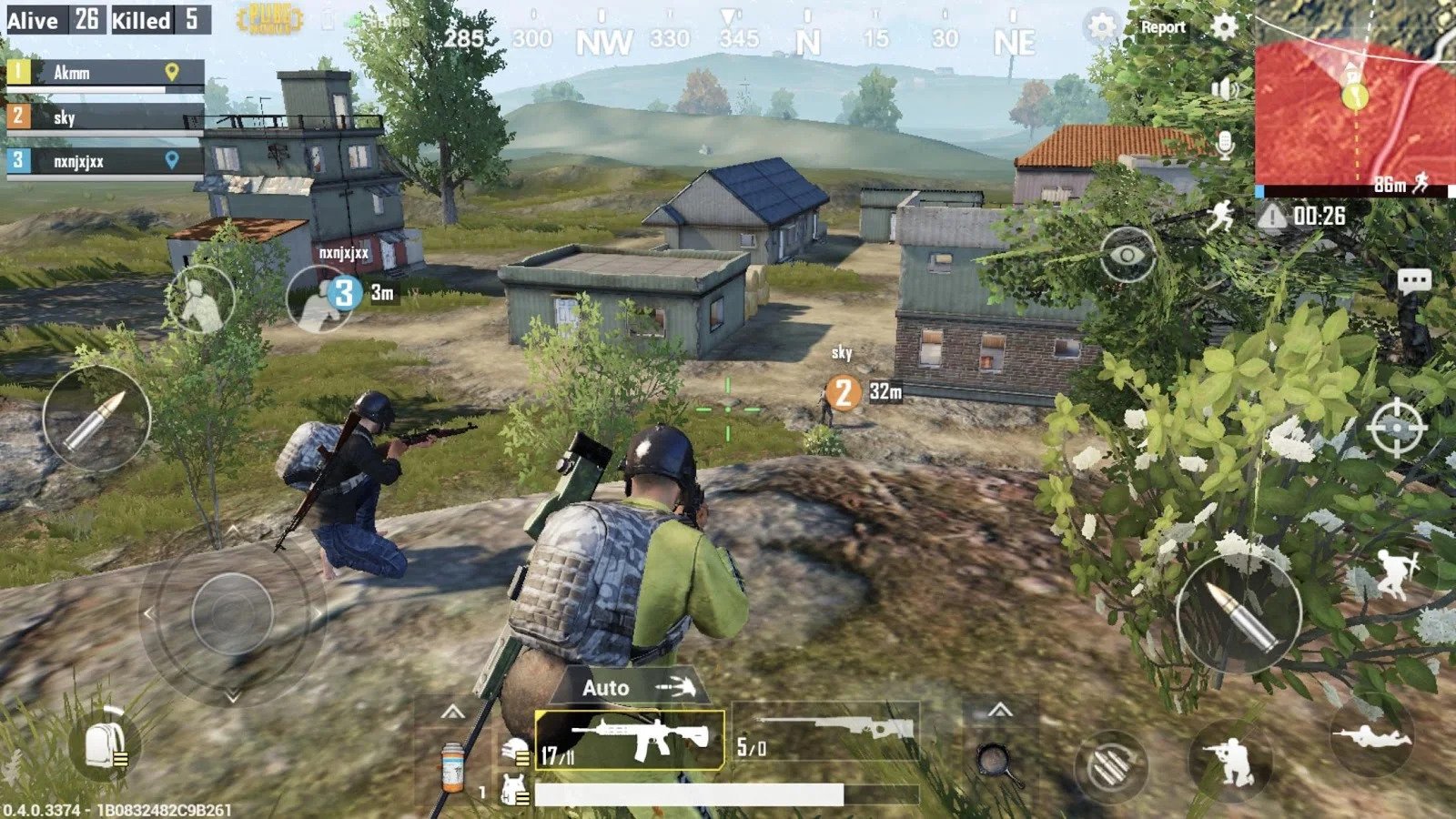 On the 19th March PUBG game officially launched on Android & iOS Device internationally. So, now users from all over the globe can play this battleground game on their Android & iOS devices and enjoy the amazing graphics and thrill of this game. Within the few days of its launch PUBG tops the chart on both Android Play Store & iOS App Store and is still keeping up to its position.
7 Best PUBG Alternative Games
PUBG game is already getting good reviews both on Play Store & App Store by users. After the launch of the PUBG game, we have got quite a few emails from our users regarding the best alternative of PUBG game, so we have analyzed best battle and strategy games which is similar to PUBG game and listing here.
 #1 Rules of Survival
Sometimes people become bored with playing a single variation of the same battlefield game. This can happen to you also. This is the time; you must shift to the game named 'rules of survival.' People of all age range can easily play this battle game. The game maker has made the controls of the quite simple. This can be played by the people staying in Europe, Asia, and America.
Download: Android, iOS (Free, in-app purchases start at $0.99)
#2 Free Fire – Battleground
There are people who don't wish to go for fights with high capacity. You may be a fresher or a beginner in this field. If you have the intention to carry on with this type of game in the future, the free fire- battleground will be a great option. This is made for all those you wish the game with a simple navigation system. You will get full control over the screens. 49 other users will be contesting along with you.
Download: Android, iOS (Free, in-app purchases start at $0.99)
#3 Pixel's Unknown Battle Grounds
There are individuals who prefer Pixel style retro visuals. For all of the Pixel's Unknown Battle Grounds will be deal. This is the best way to practice battle royal fights in your smartphone. This battleground game will ask you to block your enemies in the block city. There are weapons like SMG, AK, as well as multiple barrels.
Download: Android, iOS (Free, in-app purchases start at $0.99)
#4 Black Survival
Here the player needs to select an anime character. The parts of this battleground game involve sending the player to 22 areas which are different from one another. The places can be forest, hospital, beach, etc. There will be a top spot in the game. You must fight the battle and reach that top spot. The strategy game duration will be approximately 20 minutes.
Download: Android, iOS (Free, in-app purchases start at $0.99)
#5 Bullet Strike: Battlegrounds
This is the battleground game where the player will be placed in a dessert. 20 more players will be involved in the game. The game provides you with a hefty arsenal, 3-d graphics with high quality. Since it is a battle game, you need to find ways for your survival. There are buttons which you must use for changing the guns.
Download: Android, iOS (Free, in-app purchases start at $0.99)
#6 Survival Royale
Are you looking for a high-quality battleground game? survival Royale is the best one that you can discover. This is regarded as one of the best alternatives to the PUBG game that can help you experience the battle. This is the strategy game where 100 players will be involved. You will be happy to play the game with extraordinary graphics.
Download: Android, iOS (Free, in-app purchases start at $0.99)
#7 Knives Out
This one is again a royale battle game That is based on intuition. If you are willing to discover yourself in a different land, this one will be a great option. You will be landed on snow-capped mountains within the game. Since the button with control will be similar, you can operate it well. This is quite a popular game with the installation of 10 million users.
Download: Android, iOS (Free, in-app purchases start at $0.99)
Conclusion
It is time to select the best battle & strategy games from the list stated. The games will be easily installed in your smartphones. You can install and start playing anytime you wish. PUBG games are fine with positive reviews. You can also get the alternative with the installation available in iOS and apple. You will get great control over the buttons and the screen. Try it today for free.