Are you windows phone user? looking for top free windows application? Here is the list for you.
The Smartphone era is on and various technological giants are contributing with their innovative Smartphone models that work on different operating systems. The Windows phone is one of these popular smart phones that offers great features and functionalities. It serves as a phone and more than that it is your real companion. There are few applications which are popular on all different market place and few of them are common in top 5 free iphone apps and windows app.The Windows phone applications are very good and can make your life easier with continuous support and entertainment. Some of these applications which have gained great popularity are described here for your reference.
Top 5 Free Windows Application
Facebook Messenger
This time, Facebook messenger app is on the top of this list in windows mobile application list. With over 22K ratings, it has outrank all popular application given below. Providing wonderful opportunity to connect with facebook connection, this free windows app is getting very popular these days.

Download Now
WhatsApp
WhatsApp, the real game changer has now become the mode of communication for many. It offers networking fun along with privacy. You can form your own groups here where you can share your views and mingle. It is the perfect chatting tool which allows you to be in touch with your friends all around the world. The application is free for the first year and then you may have to pay some nominal charges per year.
Now a days, many application has launched offering same functionalities as Whatsapp but it stayed at number one position with its large user-base.
Facebook
Facebook, one of the most popular social media networking site has been converted into a mobile app so as to save your time while you connect with your friends on facebook. The mobile app offers speed that you may not get with the full site. The news feed and other activities can be accessed at a click of a button with this famous app. It is available for download on all Windows phones.
With Facebook windows app, you can stay connected with your Facebook friends and family network by accessing your fb account at your finger tip.
UC Browser
Your Windows phone will serve as a handy computer that you may take along and use to save or edit your files, send emails and also browse through various websites. The browser plays an important role at the time of surfing websites and UC Browser offered on Windows phone can really work well for this task. This application can be downloaded to make surfing convenient.
WeChat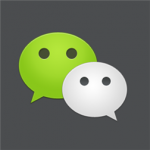 This is also a chatting application that is readily available for Windows phone. You may use it to connect with your friends and family anytime and anywhere. The application is quite user friendly and can be used conveniently. Due to tough competition in chatting application, we chat has really invested big amount in marketing and started capturing market in steady way.
Bonus:
Adobe Reader
When you receive some file on your email and find it that it is in PDF format then the Adobe Reader would come at your rescue. You can load this app to read your official documents easily without any hassles.
Load these apps soon to make your Windows phone work well for your personal as well as official requirements.
Do you want us to review your Windows phone application? write us with detailed information about your application by visiting our contact page. Our editor will get back to you shortly.