Apple
Just for You – What Happened at Apple's 12 September 2017 Event?
To all those who attended the live Apple event, you might have captured most of the happenings that took place during the course of it if you hadn't moved from your seats. Just in case you were among those resources who would have wanted to be part of the event but couldn't make it for some reason or the other, here is a quick glimpse of what happened. Hope you would be able to visualize the event without having the need to be part of it live! Here you go…
Prelude:
What's new is always what hits the headlines and isn't this true across all aspects of life? Be it personal, professional or social interactions or a combination of these, the first query that arises in a person's mind is "What's new" and then the conversation flows. Uniqueness of anything captures the attention of the audience and this is a proven track record across the history of the universe in all its glory. Tuesday, the 12th of September 2017 was indeed a date to remember for everyone as Apple unveiled its latest technological products ranging from iPhone X, iPhone 8, iPhone 8 Plus and Apple Watch 3 at its new Steve Jobs Theater on Apple's new campus.
Turn your periscopes to see what iPhone X is all about: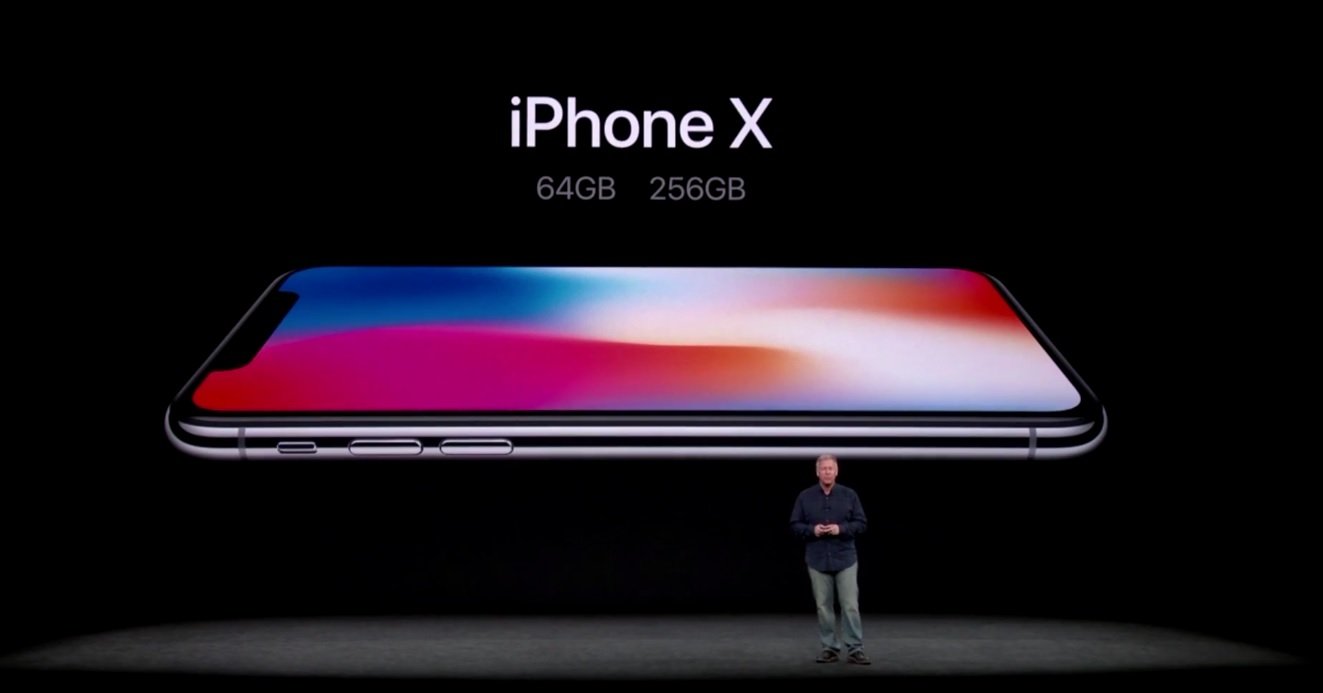 The evolution in technology is a never ending process with enhancements and value addition to the existing models being the thumb rule of continuous improvement. iPhone X has packed into the original iPhone device many features. Apple has redesigned the product completely leading to speculations and insights of what it would become in the near future when Smart Phones would be imagined the way olden golden basic telephone system is now perceived as. So how does the iPhone X look? The front view with the screen head to foot, barring a small trapezoidal patch taken out of the top where Apple put selfie cameras and sensors, it looks totally different. The case is made of glass and stainless steel, and the new addition of OLED screen with Face ID recolonization. It goes on sale starting at $999 on October 27, with shipments commencing from November 3.
As quoted by Apple "Our vision has always been to create an iPhone that is entirely screen. One so immersive the device itself disappears into the experience. And so intelligent it can respond to a tap, your voice and even a glance. With iPhone X, that vision is now a reality. Say hello to the future"
Spotlight your telescopes towards iPhone 8 & 8 Plus:
Just in case you find iPhone X to be too hot to handle then Apple have other alternatives for you. With its iPhone 8 and iPhone 8 plus models which look very similar to the iPhone 7 with the home keys! Hang on and don't fret about why then an iPhone 8 or iPhone 8 plus which is as same as the iPhone 7. The reason is because both the new models have excellent upgrades just a notch down than the iPhone X. These models can be charged without wires, run the latest A11 Bionic processor and have been built on 2 gigs of RAM. The iPhone 8 and iPhone 8 plus have glass backs giving them a glossy rejuvenated look. These models don't have OLED screens like iPhone X. However they get the same TrueTone tech just as the iPhone X and can shoot videos in 4K.
According to Apple "iPhone 8 introduces an all‑new glass design. The world's most popular camera, now even better. The smartest, most powerful chip ever in a smartphone. Wireless charging that's truly effortless. And augmented reality experiences never before possible. iPhone 8. A new generation of iPhone."
Focus your microscopes on Apple Watch 3:
Doodads as you know they make people go crazy with what they can do and so when Apple released Apple Watch 3 everyone obviously wanted to know what the pros & cons are. Apple Watch 3 is a real incremental upgrade to Apple Watch 2 with its Integrated cellular & Altimeter although it may have identical designs as well as functionality as that of its predecessor. It is imperative that Apple Watch 2 has been upgraded within a year. The fresh gizmo isn't a huge upgrade from Apple Watch 2 but it comes with updates that will make your time investing on it worth for sure. The third generation of Apple's smartwatch is the first that works independently from the iPhone. A cellular version of the device is available from £399 and can make phone calls and browse the web.
Apple's Watch 3 says "Smart activity coaching. An enhanced Heart Rate app. Your favourite playlists on your wrist. A built-in altimeter. And a more responsive Siri experience. Introducing Apple Watch Series 3. Now you can be more active, motivated and connected than ever"
Conclusion:
It does appear that the market isn't that great or has huge potential or profitable or promising but we never know the nuances of a corporate strategy. We know for sure that Apple's products are unique and permit only their purchased stuff to be played on their products. Honestly speaking and being candid in the review of the event we can say with considerable confidence that the conclusion could be tentatively stated that Apple's latest announcement isn't going to make that great a change on the world as was expected or hyped about.