Are you worried about your Child's smartphone usage? Do you want to track their smartphone usage activities directly from your android smartphone or PC? Are you worried about your children safety? Checkout these best android parental control applications to spy on their smartphone activities. In this article, we will review best applications and will explain how they will help you to protect your children or teen by
Why parents should invest in parental control app?
Before we share our review, it is also important for you to understand why you should buy any of such applications to monitor your child activities. When it comes to digital parenting, parents use different sorts of parenting applications to protect their kids from the all possible dangers of the social networking. Technology has developed and no doubt serving well to humanity, but the use of technology in a negative way sometimes causes dangerous impacts especially on young kids and teens.
To protect your children from any of such cases, it is important for parents to watch their behavior and to educate them. Here I admit that this is not the only option as parents should initial educate the children about what is wrong and what is right. You can also discuss about various threat associated with online media and privacy. You can teach them about responsible usage of the internet and should also give them time to understand it.  If you are still concerned about your children's safety, you can go with any of these parental control app to monitor your child.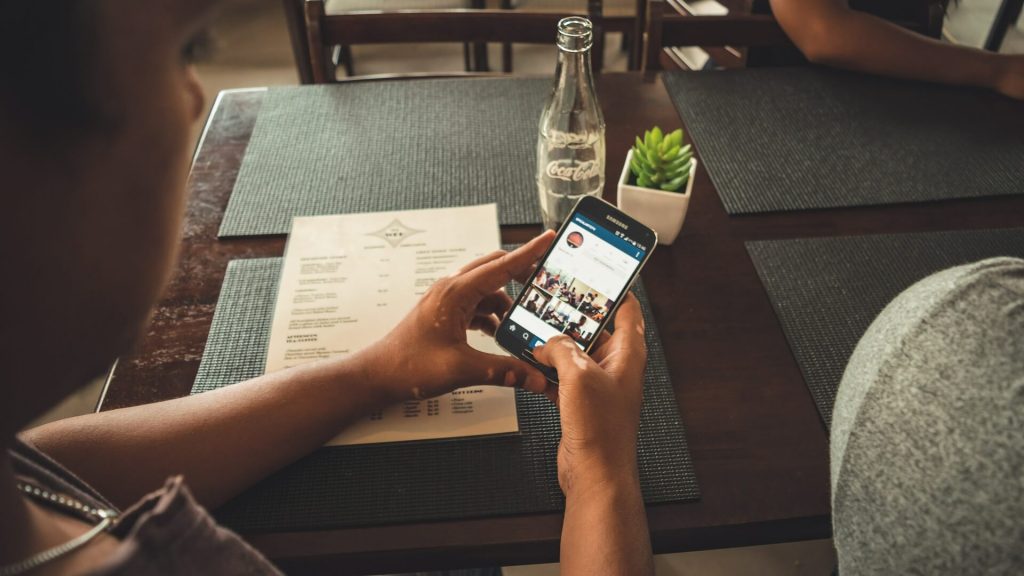 Here you need to make sure that the child monitoring app should not used as a spy application but can be used with partnership with your child. You should make a strong relationship with your child and should educate them about the benefits of installing parental control app in their smartphone. If you are not aware about the benefits, it is also important for parents to learn about the feature before they buy such applications. Let me briefly discussed few common features being offered by such applications:
Cell phone apps usage tracker
Cellphone application usage tracker feature is very important when you want to know which applications / websites are being used by your children. You should definitely check for this feature when you buy any cellphone usage tracker android application. You can even control the use of application and can install / uninstall the app from their Android smartphone. This can be best feature that helps you to understand usage behavior of your child. You can discuss with them about harmful applications being access by them and can restrict them too.
Call History Tracker
This feature will help you to track the call history of your child's smartphone directly from your devices. You can monitor the duration of call, time & date, and the phone number of other person with whom your child is talking. By tracking call history, you can rest assure that your child is talking with familiar persons or not.
Cellphone Location History Tracker
Sometime it happens that the child go out with friends for party and may not come home on time. Rather than worried about it, just track their cellphone location history with this parental control application and know where he / she is located at the moment. This will help you to stay updated on your child's location and you can review it whenever you want.
SMS Tracker / Chat App Communication Tracker

Almost all android spy applications offer SMS tracker facility in which you can not only track the number with whom your child is talking via SMS, but also track the text of the conversation. SMS tracker is very useful to learn about the type of talk your child is doing using their smartphone. Now these applications also offering chat tracking done through popular applications like WhatsApp, Snapchat etc…
Here we have accumulated 8 best parental control apps for Android smartphone that will help parents to monitor their child's smartphone.
Here we go!
TiSPY
One of the most popular and trusted android parent control app, TiSPY offers various features to monitor your child's smartphone usage.
My all time favorite TiSPY feature is; to see the live video view and take a screenshot of their mobile screen directly from my admin panel! Isn't it amazing? Apart from these, TiSPY also offers social media monitoring, sms tracking, call log tracking, phone location tracking and all amazing feature you can hardly find in any parental control application.
Checkout its features and choose the best Android parental control app available in the market.
Kids Place for Android:
The kids Place app enable parents to protect their personal data and put restrictions on kids to use those stuff which you have approved for them. This app also restrict young kids to visit inappropriate sites and apps, making calls, texting and all other those activities which may cost you. Parents can change their devices on kid's mode by using the parental control app and enjoy some leisure time. it has plenty of parental control features such as allow parents only to use approved apps and restrict all others, custom home screen display, restrict kids to use or buy any app, time settings to lock or unlock apps, support more than one user profile, can block incoming calls when kids place is on mode, disable all other wireless signal when kids place is running and toddler lock, custom wallpapers, appropriate for kids, toddlers and for teens, plugins and change any android mobile or tablet into kids mode.
Download link:  Android
Kids Zone:
This app has user-friendly installation; you just need to hit the install button, then make a child's profile and also you can add child-safe app into it. Choose safe wallpapers and make a pin in order to lock the device.  App offers users features such Limit kid's screen time which helps parents to set a device screen time.
Download link:  Android
Limit Kid's Screen Time with Time-Outs:
When time-outs are enabled parents can set a device screen time limit. When the time limit is up, parents must re-enable use of the device before kids can play again. The user can also create unlimited profiles of children apps, countdown shows kids feature to enable you to count how much screen time they have left at the time when the device locks. You can customize each of your kid profile; kid's zone analysis and quick lock feature enable parents to rapidly grab incoming calls. The android parental control app is user-friendly and has best features to set parenting control.
Download link:  Android
TheOneSpy Android App:
If you are the parent and you are keen to make your best efforts to monitor your kids and want to set some parental control on the all the activities perform your kids on digital networking.
TheOneSpy Android parental control app is a game changer while monitoring your kids. The parental control app has plenty of features (more than 130) which force you to use it. The Android Parental control app empowers parents to save browsing history, monitor all IM's, spy on all calls and text messages, track GPS location, bugging back and front camera along with the MIC, remotely control the target device, view all multimedia files and all the keystrokes applied on your target device with the help of Keylogger feature.
The features like TOS is not possible to find on any other parental control application, the android app also enables employers to track all the activities of their employees and even you can monitor your spouse activities as well. So, employers can save their company-owned devices and existed private data in it and have a relationship you can monitor your spouse in order to know that whether he/she is loyal to you are not. So the Android monitoring application is the complete package of monitoring kids, employees, and spouse.
MM Guardian:
Parents should install the parental control app on their child device first than parents install the Android app on their phone. The Android app enables parents to send command and also empower remotely to manage the complete configuration of their of their kid's phone. If parents do not create an MM guardian account, then parents should register first parental control app on your kid's device. This app provides users features such as monitor texts, calls, web, apps usage logs of your kid's device remotely. Parents can also track the location of their kids by tracking the devices on the map, see location updates and lock un- lock the kid's phone by pressing a single button.
Download link:  Android
Screen Time:
This Android app allows parents to monitor screen of their kids perform on their digital smartphones, tablets and I Pad's devices. The screen time android app has times which let parents fix a regular time limit on the particular apps which you think inappropriate for your kids. Parents can also block games, apps and you can allow apps related to education during school hours. Within one click on a button, you can make time out for your kids from the devices. Parents can view their kids' activities such as what site or app they visit, on what app they spend most of their time and keep monitoring what they are up to on their devices. It allows users to block websites completely and get alerts whenever your kids install some kind of new app on their device.
Download link:  Android
Norton Family:
Parents can keep their kids online, The Norton Family android application empowers parents to examine online activities of their kids. Parents can easily set ground rules and educate their kids regarding safe usage of internet and all the social applications in a positive way. It enables parents to fix Norton browser in order to make bookmarks, history, and thumbnails. It also enables to enhance and little bug fixes, the parental control app is from the Norton security, which empowers parents to protect their kids from all web-based dangers. It also helps kids by restricting from oversharing and educate positive internet surfing.
This app also offers outstanding and un- imaginable range of parental control solutions and tracking features to parents of today's obsessed internet kids. Now monitor your kids and educate your kids to do safe online habits. It has powerful features such as web supervision, parent's alerts, location supervision, app supervision, track text messages, time supervision and instant locks. Parents should install the Norton family android app on their kid's devices and then they will be easily set parental control app.
Download link:  Android
Toddler Lock android app:
One of the best parental control apps having the colorful graphics and soothing sounds in order to entertain your young child and parents will feel free from worries like making calls or running other applications on their devices. The application will educate your kids about shapes and colors; you can also have options such as airplane mode when the application is active on your target device.
Download link:  Android
Note:
All parental control apps listed here are developed and designed to help parents to monitor their child's smartphone usage activities. Here the motive is very clear to help parents and should used by following respective government regulations. Here we strongly recommend reviewing respective application terms of services before you use and strictly follow the specified regulations. This article is just for an information purpose only, kindly do your research before you use any application.