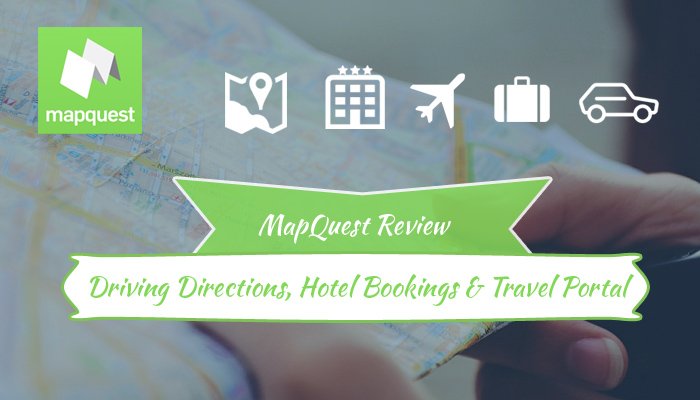 Owned by AOL, MapQuest is a free web mapping services on the fly. This is one of the oldest company that provided mapping and directions services. While several other online mapping applications have been developed over the year, MapQuest still hold it popularity of being the most extensively used service. Along with directions, the MapQuest app offers a whole lot of accessory services aimed at making searches easier. Here is the complete MapQuest review by DigiFloor.
MapQuest Driving Directions
The MapQuest app is pretty much the quintessential mapping program with functions like FindIt, Maps and Driving Directions. All these functions use location mapping to its advantage to get you the desired result.
'FindIt' for instance is a highly popular tool to find local businesses in a certain area. If you are a stranger to a place, there will be no need to ask around for directions. MapQuest will guide you right to the restaurants, bars, movie theatres, tourist destinations, shopping malls, museums and any such place of common interest you might be looking to get to. The service here is not just limited to giving you the directions to the location, but you can also seek to get all details like addresses, telephone numbers, Yelp Reviews (for hotels restaurants and other places of public interest), nearby landmarks and much more. FindIt is more like an interactive map that will act as your guide.
The 'Maps' tools on the other hand will give you a complete layout of the place you have found yourself in. as such, you are never ever lost!
Lastly 'Directions' gives you a accurate suggestive direction to getting yourself to point A to point B. the details doesn't just include the routes you can take but also suggest the traffic moments (with the help of live traffic feed) short cuts and re-routing.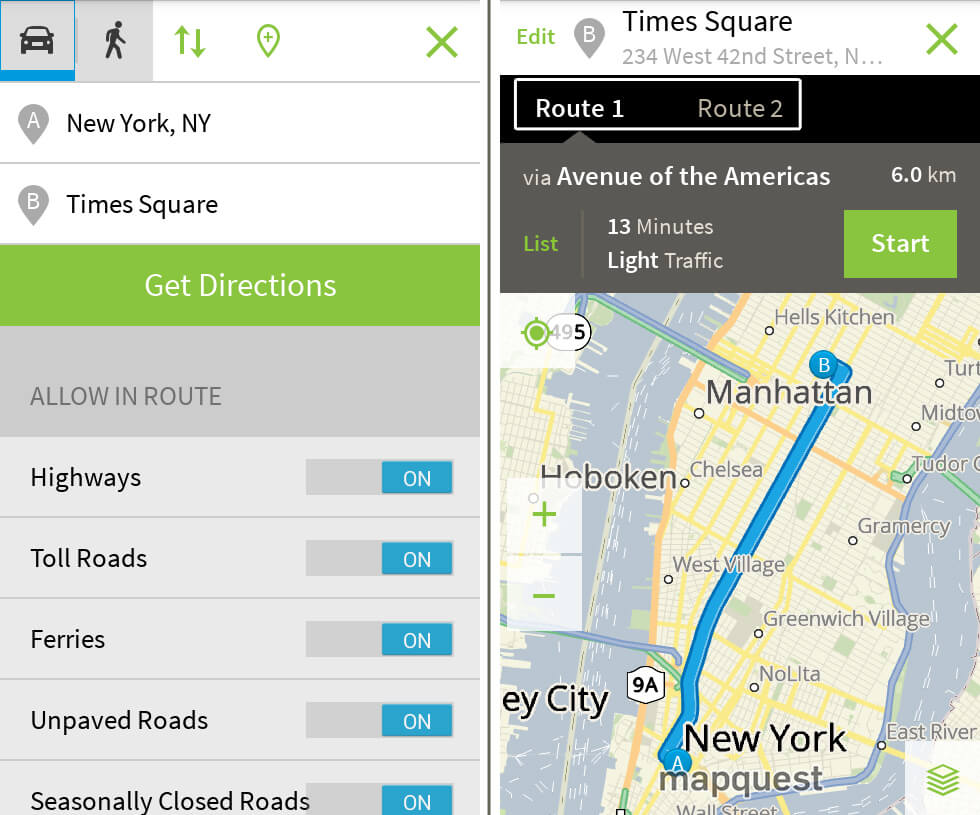 Using MapQuest, you will no longer find yourself stuck in the usual traffic of a new place.
Local searches
MapQuest is also a popular tool for local searches. From tattoo parlors and pharmacies to coffee shops and bars, MapQuest will provide all the options that are nearest to your current location. This has also been helping businesses get more footfalls into their shops.
Available both on Android and iOS platforms, MapQuest can be downloaded for free and will become your best guide ever. For the frequent traveler or a newcomer to the city, this can be of great help.
Hotel Bookings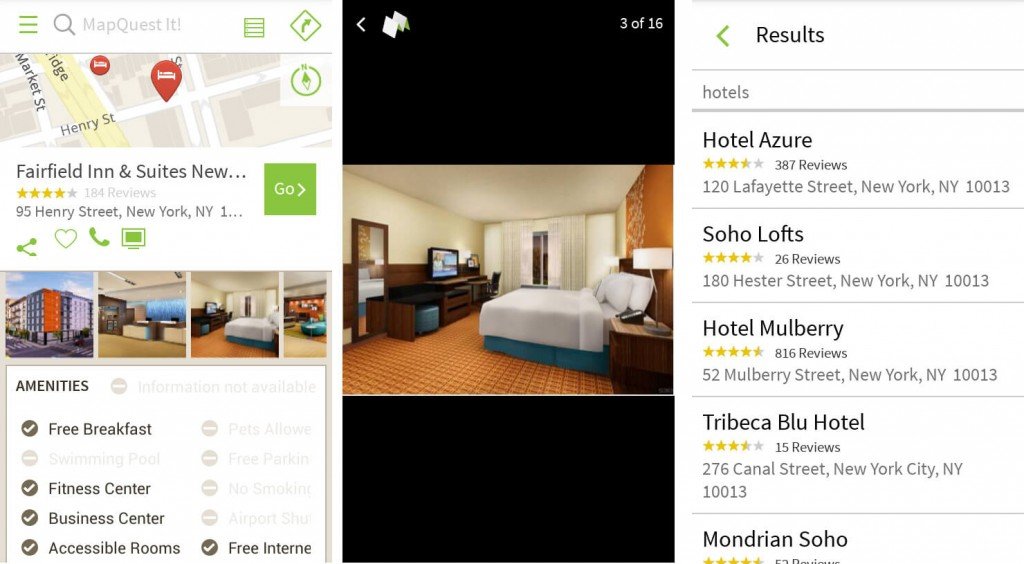 You have the direction to a hotel. Now what? Well you can also seek to book yourself a room using the MapQuest App, provided that the booking form (on the business websites) is linked to the app. Otherwise, you can always call the reception using the numbers that are provided alongside every major business. MapQuest Hotel Booking is really important feature for tourists to find & book hotel very easily based on its reviews, prices, services and area. MapQuest is also used by many to do flight bookings and even car rentals. This is the perfect opportunity for tourists and travelers to save time and money.
Travel Portal
The MapQuest also provides a MapQuest Travel Portal that helps you with local car, hotel and flight bookings. Further, you can also choose among a variety of deals based on price and itinerary. For tourists, the Travel Portal also offers several articles, tips, reviews and stories that will help you know more about the destinations you are interested in.
Another incredible service that MapQuest provides is gas price comparison. Using the app, you can compare the gas prices among the nearby gas stations in the United States. If you are opting for a car rental, this service can be effectively clubbed to make your trip cheaper.
MapQuest generates more than 5 million maps and 7 million sets of driving directions every day, proving the popularity of the app. The application covers United States, France, Canada, Italy, Germany, United Kingdom, Spain, Switzerland, Sweden, Netherlands, Luxembourg, Denmark, Belgium and Austria to the street level. Other parts of the globe are mapped to the city level. Further, the information generated by MapQuest is used by cartographic publications by reputed companies like TeleAtlas, NavTech and even the U.S. Postal Service. This speaks of the reliability of the data.
MapQuest updated its information every three months. So even if you are searching for a relatively new restaurant that has opened up, you can hope to find it on MapQuest.
Download MapQuest App