Are you looking to hire freelance graphic designer? Do you want to revamp your brand logo and want to try best graphic designers around the word? Freelance websites and marketplaces is the answer. If it is a logo or a small graphic design work, these freelance marketplaces provides you best platform to connect with graphic designers having experience in respective industry. In this article, we will share the 12 best freelance websites to find such creative people for your design work.
Before that, let me tell you why you should hire from such freelance websites?
Graphic design has been driving advertising campaigns and goals for a long time now. Marketers and businesses are constantly looking for creative people who can help bring a transformation in their brand value and recognition. Graphic designer marketplaces have evolved as a helpful platform for both, businesses looking for creative professionals and graphic designers looking for work. The Internet has enabled designers to reach out to a global audience, showcase their work, and get rewarded with recognition and projects. Such freelance marketplaces help graphic designers to work on projects in their own genre and build a niche of their own. Consequently, several freelancers and design teams have been able to build a strong client base globally and get comfortably paid for their efforts and talents.

For businesses and advertisers, hiring a graphic designer from such freelance marketplaces attaches several advantages. Not only do they get to scrutinize and select from the works and portfolio of thousands of designers but they can also reach out with their precisely tailored instructions and budgets. It can be conveniently said that there would be someone who would be willing to work on your project at a price you have quoted. Here you also need to be cautious before hiring freelancers as there are chances you may end up paying more or not receiving work as promised. Before you hire one, here is the way to identify the best freelance resources for your project.
How to hire graphic designers from freelance marketplace
Before you assign your design job to any freelancers on these platforms, make sure you check below criteria first.
#1 Work portfolio :
Graphic design marketplaces are a popular way to showcase work and get projects from global client. As a result you get to see the best work in each designer's portfolio and making a choice gets easier. It is always recommended that you check the designer's portfolio before you hire them. This will give you two benefits,
You will learn about his / her work and creativity and
You can have better understanding of their area of experience.
Here you also need to verify the work as we found that many freelance designers showcase someone's else portfolio.
#2 Reviews :
This is one of the best factor to evaluate profile. Check review of freelancers and make sure they are legit. We found that many freelancers asks their friends to submit reviews to attract more project beads. The best way to identify this is to have a more reviews from the authorized clients. Every project completion comes with client reviews and testimonials. These are valuable elements of choice.
#3 Skills :
Skills listed with a freelancer graphic designer's portfolio also include things like being conversant in several software tools, drawing, 3D modeling, photography and others. These things can really strengthen the candidature for some projects. Few freelance marketplaces also offers exam result based on performance skill set. This is good way to identify candidate experience in respective area.
#4 Experience :
Graphic design marketplaces have designers who come with a range of experience. You might be looking for highly experienced professionals or freshers who charge low. Here you need to play smart as experienced designers will charge way too high as compare to intermediate or freshers. If your project does not require experienced designers, you can save big by hiring intermediate graphic designer for your work.
#5 Knowledge of tools :
Every design project requires knowledge of different sets of software and hardware toolset. The first criteria while hiring a designer is to ensure that the candidate is conversant in the preferred tool/technology. You should conduct an interview or ask questions to judge the skill of respective candidates.
#6 Budget :
The fee you pay to your graphic designer depends on his experience, skills and your expectations from the project. You should mentioned clear budget of your project and once you start receiving bids, choose the candidate by considering various criteria discussed here. If you are a startup or a small business with limited budget, you can always go with unlimited graphic design services to save money on your custom design work.
#7 Work completion ratio :
Every designer portfolio integrated into such marketplaces provides you with vital stats like work-completion ratio. You certainly wouldn't want to hire someone who wouldn't be able to complete the work. Here meeting the project deadline is also important and by reading reviews, you will come to know about candidate's dedication to the work.
Now you are already aware of the quality criteria, let's go through the websites to hire graphic designers for your projects.
Popular Marketplaces to Hire Designer
The list of freelance graphic designer marketplaces is huge but by considering the popularity, we have compiled this list just for you.
Dribbble is an award-winning global community that connects, develops, and employs the world's best digital designers and creative professionals. Every month, millions of people visit Dribbble to get inspiration and interact with designers from around the world. Dribbble has also created a Marketplace for graphic design so you can hire a logo designer directly from your portfolio or post to a job board.
Dribbble has worked with some of the best design-forward companies such as Apple, Airbnb, IDEO, and Slack to help designers grow their careers and find their favorite jobs. As a designer-first, fully remote company, Dribbble's mission is to make designers successful by building features and tools that take designers and their work to the next level.
Fiverr, the world's largest market for digital services, provides both buyers and sellers with a digitally optimized transaction platform. The unique term for the service offered by sellers on Fiverr is "gig". When creating a gig, the seller can choose a starting price. Sellers can go one step further and use gig packages to offer buyers a gig package. From this portal, you can hire Logo designer Fiverr for a variety of customized service packages.
These include multiple price ranges, allowing sellers to offer buyers a variety of customized service packages. In this way, buyers can choose from a full range according to their individual requirements.
Tailor Brands is an innovative branding platform that enables clients in more than 35 countries around the world to design everything they need for their business without hassle and at a minimal cost. The site actually acts as a platform for best sites for logo design, helping users reach a pool of creative designers around the world.
Use machine learning to create unique and beautiful logos and brand identities in minutes. For using this platform you do not require any technical skills, and anyone can do it to build their perfect brand.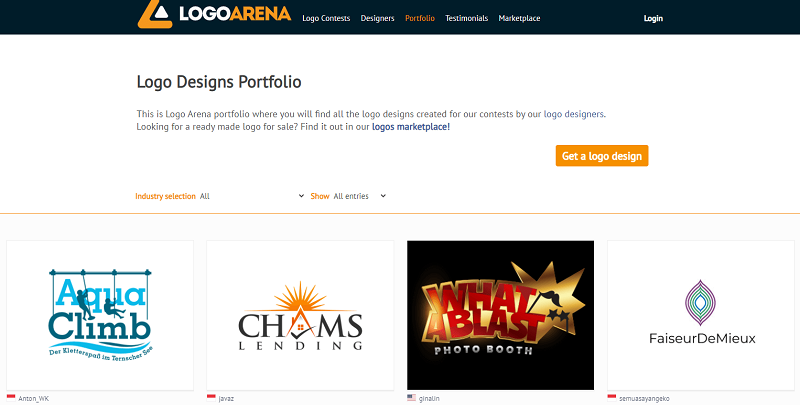 Logo Arena was founded in 2010 in Ontario, Canada. This is one of the most popular Marketplace for graphic design that offers business owners and talented individuals the opportunity to hold design contests to get unique and unique logos. Logo Arena offers unlimited revisions, 100% original concepts, and full legal ownership of the design.
99designs is an innovative marketplace that takes up design projects in several niches and allows freelancers to submit their work. 99design will showcase a set number of submissions depending upon the package a client chooses. Further, 99designs also launches several logos designing contests wherein designers complete with global professionals.
If you are looking to hire the best designers in the industry, 99Designs is the platform for you to start with.
Set out in 2006, Behance is currently one of the most popular graphic design and art marketplaces globally. The main aim of Behance team has to be able to lift the barrier between opportunities and talent. A free platform for creative professional, it allows for building up a portfolio for a global clientele. More than 5,908,502 projects are appreciated by global clients every month. Behance helps a wide range of creative professionals including Animation, Advertising, Automotive Design, Branding, Cartooning, Culinary Arts, Calligraphy, Drawing, Digital Photography, Film, Fine Arts, Illustrations, Jewelry designing, Motion Graphics, Music, Painting, Street Art, UI/UX, Web Design, Writing and several others.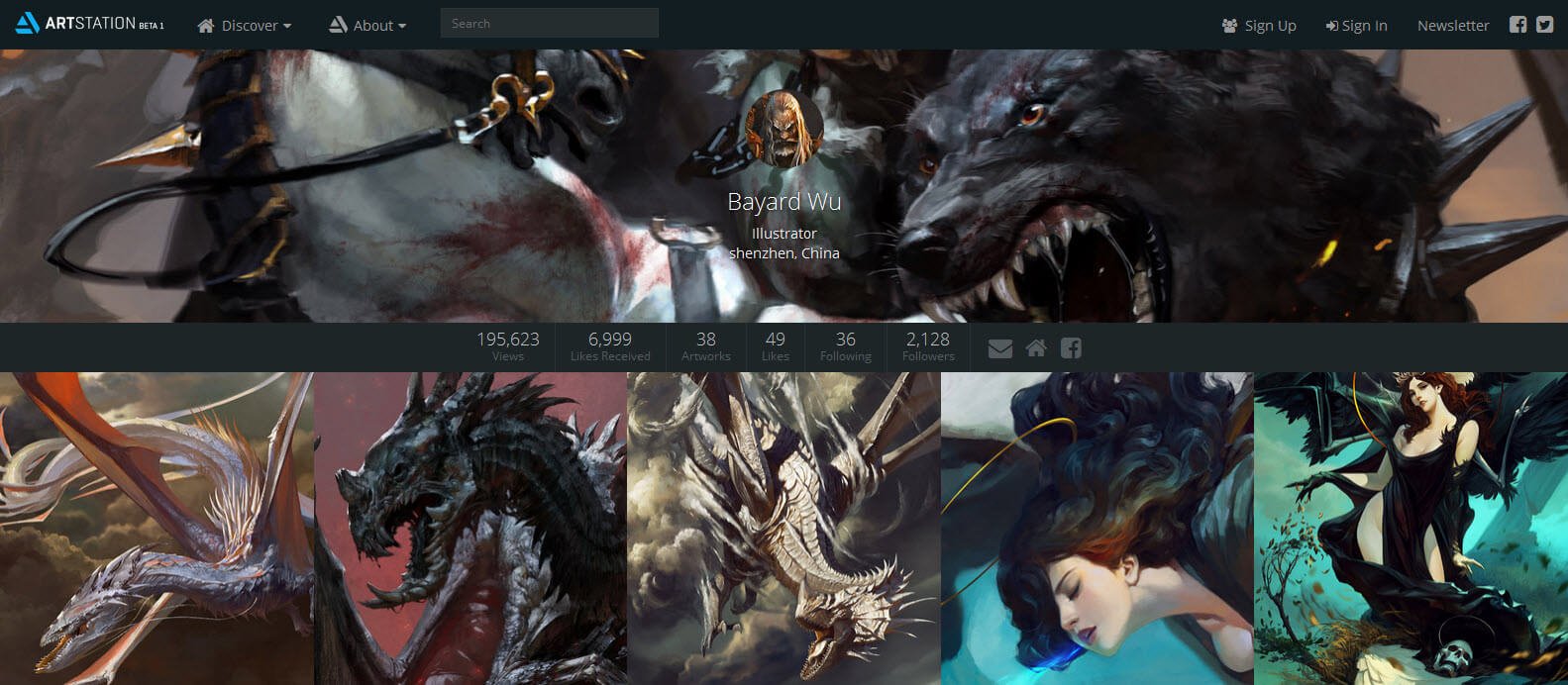 ArtStation is a growing community of digital artists who work upon images, videos, and modeling. The platform reaches out to a global clientele in the media and entertainment industry, making it easier for artists to showcase their work and win high-paying freelance projects.
LogoTournament is dedicated to the creation of the best logos and web templates. This is the platform which provides amazing opportunities to logo designer to express their talent to various businesses. Started by Tyler Quinn, LogoTournament has been able to partner up with several online stores and other businesses across the globe.
Another popular platform for buying and selling graphic design, BrandCrowd is special because it allows designers to create custom designs that can be browsed and used by interested businesses. If you are a creative logo designer then this platform is for you. The platform has been making the process of buying and selling quite easy over the past couple of years.
UpWork is one of the most popular freelance marketplace website in the world with over thousands of freelancers you can choose from. As it is not just a design marketplace but hosts all IT related works and hence we have kept them at #6. They are very strict in their guidelines and hence you can easily find best designers and most competitive prices. Here they will only get paid once you approve the task and this is why the designers will give you best result that meets your actual requirement.
CrowdSpring presents itself as a one-stop creative solution for logo designing, web designing, company naming, product naming, package design, and writing assignments.
AwesomeWeb is the perfect platform for clients and design professionals from across the globe working on precisely tailored web design and development projects. Creative professionals can work full time for AwesomeWeb from their own homes, getting regular projects.
Creative marketplaces like these have been able to rightly suit professionals who love to work at their own homes and in their desired hours. This helps bring out the best in them, further meeting the expectations of all stakeholders.
Did we miss anything? feel free to write us or drop a comment here in this blog post to suggest any creative marketplace that you think are best suitable for this blog post. Our team will manually review the website and will include them in this post.