Android
Top 5 Free Applications for Android Smartphones
Have you recently upgraded your smartphone to android? Are you looking for the best and most popular free android application to download? This article is for you.
While the Smartphone mania is on, the Android phones have found its place amongst all age groups. The technology savvy population is feeling the comfort and power in their hands with the truly modern application for Android smartphones. There many useful mobile applications rounds of the market but this list of top 5 free android applications that has really changed the world upside down.
Note: Originally published in 2014 & updated in January 2017
Top 5 free android Applications
#1 Messenger (Facebook Messenger App) / NA
This time Facebook messenger app is on the top of the list and outranked WhatsApp and the parent app Facebook as well. This free android app will help you to communicate with your Facebook connection and provide various features like video calling, chat, voice calling, images sharing, group chat and many more. Facebook messenger app is leading the list with over 1,000,000,000 – 5,000,000,000 installs so far and received over 37,703,279 total ratings. Checkout the below screenshot from their user interface module.
#2 Facebook / 2
This is another application that has brought the world nearer. The fabulous social media site has been made handy with this free android app. The Facebook application can be quickly accessed with this super-fast application. Now, keeping updates of your friends and family is not at all difficult and yes, it also allows you to share your videos, pictures and chats. The app has remained on the 2nd position with over 1,000,000,000 – 5,000,000,000 downloads and 58,252,408 ratings.
#3 Hot Wheels: Race Off / NA
Hot wheels: race off is a popular free car racing game available on android platform. This app has appeared in our top 5 list for the first time with over  5,000,000 – 10,000,000 installs and 120,501 ratings. This gaming race is becoming popular day by day with its amazing features with over 20+ hot wheels cars and 40+ racing track. You can challenge your friend with this app and can start beating them by showing your racing skills.
#4 SnapChat / NA
Snapchat android app has received lot of attention in last couple of months. The obvious reason behind its popularity is; the amazing features they offer. Infact, the business has also started using Snapchat to grow their businesses. Some of the most interesting features of Snapchat are, Snap – Chat – Stories. You can click snap and chat with interactive filters. My all time favorite snapchat feature is; story which helps you to publish short stories on the go. Recently Instagram has also introduced story feature after the tremendous response they seen.
#5 Instagram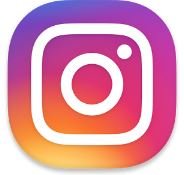 If you are business and not using Instagram, you are loosing lot of opportunity. If you check the Instagram statistics, you will understand the reason behind it. It is one of the most popular social network in the world with huge active users used to share their clicks and stories. No matter whether you are experience photographer or novice, Instagram android app will provide you lot of filters and tools to edit the photo and can share with large network. Just download this free android app and try your photographic skills now.
Other popular applications
#18. WhatsApp Messenger / 1
The topper in the list is WhatsApp messenger that has made the world smaller. It can be downloaded for free and is the right tool to send free chat messages to your friends staying anywhere in the world. This service has the special group chat feature where you can form different groups of your friends around the world and have a collective chat session. The groups of school friends, college friends, colleagues or gossip groups can be formed here for free. This application has gone ahead of WeChat, Line and BBM. The app is free for first year and then will be charged at $0.99 per year.
#NA in 100. Opera Mini Browser / 4
The multi tasking browser is the fastest browser from android. It is even better than Mozilla, UC Browser and Google Chrome. It can be downloaded for free from Google Play Store to enjoy high speed net surfing experience on your Smartphone.
The list of hi-tech application is even longer and offers wide range of utility apps to the android user.
#NA in 100 True Caller / 5
This application has over 25 million users and it is recognised as the world's largest telephone directory. You can know the caller with the help of truecaller app. The app is available for free and also allows you to block those unwanted callers.
Do you want us to write review of specific categories of application? write us through contact form and our tech editor will compile best list for you.
If you are business owner who want us to review your iPhone application at DigiFloor, write us now! Our editor will install the app and will personally review their functionalities and share their thoughts on DigiFloor App review section.