Have you recently upgraded your smartphone to Android? Are you looking for the best and most popular free Android application to download? This article is for you.
While the Smartphone mania is on, Android phones have found their place amongst all age groups. The tech-savvy population is feeling the comfort and power in their hands with the truly modern application for Android smartphones. Many useful mobile applications are doing the rounds in the market but the below list of the top free Android applications is not only fun but has turned the world upside down who are using it. So set aside the FOMO, and check these apps out.
Note: Originally published in 2014 & updated in April 2023
Here are Top 17 Free Android Applications
#1 Messenger (Facebook Messenger App)
This time Facebook messenger app is on the top of the list and outranked WhatsApp and the parent app Facebook as well. This free Android app will help you to communicate with your Facebook connection and provide various features like video calling, chat, voice calls, image sharing, group chat, and many more. Facebook messenger app is leading the list with over 1,000,000,000 – 5,000,000,000 installs so far and received over 37,703,279 total ratings. Check out the below screenshot from their user interface module.
Download Now
#2 Evernote
Evernote is a note-taking, organising, task-management, and archiving programme. The Evernote Corporation, based in Redwood City, California, created it. Evernote syncs across all of your devices, allowing you to stay productive while on the go. Use Tasks to manage your to-do list, connect your Google Calendar to stay on top of your calendar, and easily access your most important information with a customisable Home dashboard.
#3 Facebook
This is another application that has brought the world nearer. The fabulous social media site has been made handy with this free android app. The Facebook application can be quickly accessed with this super-fast application. Now, keeping updates of your friends and family is not at all difficult and yes, it also allows you to share your videos, pictures, and chats. The app has remained on the 2nd position with over 1,000,000,000 – 5,000,000,000 downloads and 58,252,408 ratings.
#4 Brave Private Web Browser
The Brave Private Browser App is a fast, safe, and private web browser ad blocker and a pop-up blocker. The Brave browser is open source, free, and focuses on user privacy. This Free app for android is relative newcomer to the browser industry, have been released in January 2016 by its creator, Brave Software. Brave speeds up website loading increases performance, and protects against malware-infected advertisements. Brave has been shown to increase performance by 2x to 8x on iOS, decreasing both battery and data consumption.
#5 Snapseed
Snapseed is a Google picture editing tool that allows you to apply high-quality filters and editing effects by using from your smartphone. When it comes to improving your images to give them that particular finishing touch, Snapseed provides literally thousands of options. The Snapseed app is the Best free android app. It is also ideally suited for mobile use, as it was specifically created for the mobile interface. As a result, utilizing the app on your phone or tablet device provides a very seamless work-flow. Furthermore, the Snapseed software is completely free.
#6 Mindly
Mindly App is a mind mapping program. It aids in the organization of your thoughts and the formation of a structure. Mindy is a useful app for android for taking notes, capturing awesome ideas, and planning a speech in your head. As a result, this app has everything you need to express yourself. Mindly is a free productivity tool created by a drip grind that allows you to organize your thoughts.
#7 Spotify Free App
Spotify is an amazing platform that offers free access to millions of songs. Here you can listen to your favorite music and songs as per desire from all over the world. Spotify Mobile applications for android free download is simply the best App that has thousands of podcasts, many of which are originals that you won't find anywhere else. With a Premium subscription, you may also listen to ad-free music and download tracks. Look up any artist or album and listen to it for free. Create and share playlists to amass your largest, best-ever music library. Get inspired by personal suggestions and ready-made playlists for almost everything.
#8 Snapchat
Snapchat Android app has received a lot of attention in the last couple of months. The obvious reason behind its popularity is the amazing features they offer. In fact, many businesses have also started using Snapchat to grow their businesses. Some of the most interesting features of Snapchat are Snap – Chat – Stories. You can click a snap and chat with interactive filters. My all-time favorite Snapchat feature is the Story which helps you to publish short stories on the go. Recently Instagram has also introduced a story features after the tremendous response they seen.
#9 Instagram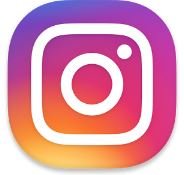 If you are business and not using Instagram, you are losing a lot of opportunities. If you check the Instagram statistics, you will understand the reason behind it. It is one of the most popular social network in the world with huge active users used to share their clicks and stories. No matter whether you are an experienced photographer or novice, the Instagram android app will provide you a lot of filters and tools to edit the photo and can share with a large network. Just download this free android app and try your photographic skills now.
#10 Zoom Cloud Meetings
Be it official meeting with the whole team, or attending an online lecture, Zoom Cloud Meeting is a perfect app for video conferencing in the app store today. It is offered by zoom.us and was released in the year 2013. It has a rating of 3.9 stars out of 5 on Google Play store and has been downloaded more than 100 million times.
The app has awarded the Best Pure Cloud Videoconferencing Service and Best Webinar Solution in 2016 and it also earned various honors for video recording and webcasting support in LDV's 2015 Readers' Choice Awards
The top features are that you can add up to 100+ people in the meeting room. It promises HD video quality along with crystal clear sound and works over WiFi, 4G/LTE, and 3G networks.
#11 Google Meet
Don't we all just love Google, and I keep looking forward to when they launch an app and boy oh boy, they never disappoint. Meet "Google Meet" a professional version to much casual Google Hangouts. The app was released on March 9th, 2017, and since it's launch has more than 50 million downloads.
Suitable for businesses of all sizes, Google Meet allows it's users to make high-definition video calls, connecting 100 people per video meeting. It allows you to share your screen with all the attendees, along with the digital presentation, spreadsheets.etc.
It has a very affordable 3 tier pricing plan according to your organizational needs, the Basic is available for $6, Business & Enterprise at $12 & $25 respectively, monthly. With wide cloud storage and round the clock customer support, is is a great video meeting software.
#12 Microsoft Teams
Given the current COVID 19 situations, almost all offices around the globe are working remotely. And since then many video conferencing became a great way of having a face to face meetings. Microsoft Teams is one such collaboration app for your organization that eases up official video calls.
The app was launched in the year 2016 and has 4.4 stars out of 5. It has more than 50 million downloads. You get access to shared chat spaces and it is easy to break into smaller groups. Share documents and add sound and video in team groups.
It comes equipped with Office 365 integration and supports a range of communication features including video conferencing, voice calls, instant messaging, etc.
#13 Wish
Wish app was launched in the year 2012 and has more than 100 million downloads. It has a rating of 4.3 stars out of 5 and has 9 million reviews. If you haven't already downloaded the app, well do that now and avail an amazing discount on your first purchase.
Wish is as the name suggests, every shopper's wish come true. There is a wide catalog of Chinese products ranging from, clothes, jewelry, accessories, kitchen equipment, and much more available at CHEAP prices.
It is basically like buying from the manufacturers themselves. Some products are so low in cost that it sums up as a free deal, and you are just paying for the shipping. We recommend that you thoroughly check the product and its review before making the final purchase.
#14 CCleaner
We run so many apps on our phones throughout the day. Too much of the phone's RAM is consumed and after a while, it takes a toll on your mobile's speed. So you have to regularly clean up your phone to maintain its speed, detect and delete viruses and residue after uninstalling the app.
CCleaner is the perfect solution for optimizing your smartphone with just one tap. It is a multifunctional app and best in Playstore to clean up and free up your phone's space. Apart from that, the app wipes cash data, delete empty folders, and various histories.
CCleaner app was launched in the year 2014 and has over 50 million downloads. It has a decent rating of 4.6 stars out of 5.
#15 WhatsApp Messenger
The topper in the list is WhatsApp messenger which has made the world smaller. It can be downloaded for free and is the right tool to send free chat messages to your friends staying anywhere in the world. This service has a special group chat feature where you can form different groups of your friends around the world and have a collective chat session. The groups of school friends, college friends, colleagues, or gossip groups can be formed here for free. This application has gone ahead of WeChat, Line, and BBM. The app is free for the first year and then will be charged at $0.99 per year.
#16 Opera Mini Browser
The multi-tasking browser is the fastest browser from android. It is even better than Mozilla, UC Browser, and Google Chrome. It can be downloaded for free from Google Play Store to enjoy high-speed net surfing experience on your Smartphone.
The list of hi-tech applications is even longer and offers a wide range of utility apps to the android user.
Download Now
#17 True Caller
This application has over 25 million users and it is recognized as the world's largest telephone directory. You can know the caller with the help of the Truecaller app. The app is available for free and also allows you to block those unwanted callers.
Do you want us to write a review of the specific categories of application? Write to us through the contact form and our tech editor will compile the best list for you.
If you are a business owner who wants us to review your iPhone application at DigiFloor, write to us now! Our editor will install the app and will personally review their functionalities and share their thoughts on the DigiFloor App review section.