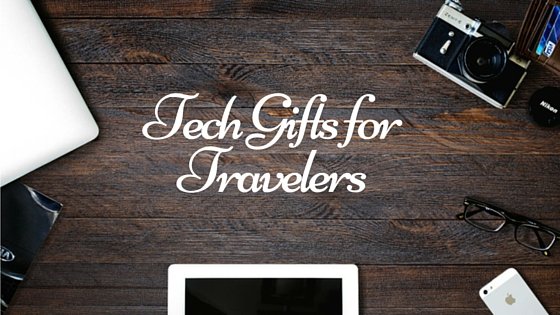 Although technology is an important requirement while traveling, it also is a burden to carry and manage. You might not have enough space to carry your gadgets, a botched up internet connection or even worse, no signals that may restrict you from packing your tech gadgets. These gadgets are a traveler's buddy and help them enhance their travel experience while sharing maximum parts of their journey, or capturing moments or just for killing time. Thus if you have a friend or an family member who is a travel freak and you want to gift him or her something affordable and portable then you may consider one of the below 10 tech gifts.
Top 10 Coolest Travel Gadgets
1. Nokia Treasure Tag:
This is a highly useful item for those who want to save their stolen stuff from being hacked. It is already too bad if you one loses stuff while travelling but the bigger worry is protecting it from hackers. The Nokia treasure tag is the smallest gadget that works on a single standard watch battery and lasts up to 6 months. This tag connects to your gadget through Bluetooth 4.0 and beeps if you leave a gadget behind. It also helps in searching for a misplaced item.
Name – Nokia WS-2 Treasure Tag Proximity Sensor with Bluetooth 4.0 and NFC Tagging
Price – $19.95
2. Knomo Knomad Mini:
The Knomo Knomad Mini is a small yet highly useful organizer that can hold an 8 inch tablet or a kindle or an iPad mini along with all other essentials including a charger, a phone and others small things that one may want to carry. The Knomad mini also has elasticized tabs to carry chargers and cords along with slots to carry travel documents. The organizer has an extremely professional look and keeps the travelers organized with a host of organizing tools on its inside.
Name – Knomo Balham Knomad Mini Portable Organizer
Price – $59.95
3. HooToo HT-TM04 TripMate Elite Versatile Wireless N Travel Router:
The HooToo Router is a multipurpose gadget that is designed to solve multiple purposes. It is a portable WiFi router that allows you to connect multiple gadgets through a wireless connection through Ethernet. It also functions as a two port USB charger for all your gadgets including tablets and phones. It also helps share files on a mini network through a thumb drive.
Price –
4. Epson Portable Scanner:
This lightweight portable scanner comes with a WiFi and is designed to work without a computer and can be used to scan files on the go. The device lets you view scans on your phone or tablet and also lets you email or upload your file to the cloud on your phone or tablet. This portable scanner could be very helpful to business travelers.
Name -Epson WorkForce DS-40 Portable Wireless Document Scanner
Price – $119.84
5. Anker Ultra Slim Extended Battery Case:
Designed especially for your iPhone 6, the Anker battery case is a great support if you need constant power with you. The incredibly slim battery case has a great battery life and lets you keep your phone charged up for non-stop internet and music without worrying about dying battery.
Compatibility – Any iPhone 6 Model
Price – $39.99
6. Anker External Battery:
The Anker external battery can be used with almost all phones and devices and charges them in a simple and reliable manner. The lightweight gadget has various models that are designed for different needs of the users and is compatible with all android and apple devices. This battery can be helpful to them who loves long distance traveling via train or bus.
Name – Anker Astro E7 Ultra-High Capacity 26800mAh Portable Charger
Price – $59.99
7. Leef Bridge Mobile USB:
The Leef Bridge 3.0 Mobile USB connects to all your USB devices using a micro USB port and is a wonderful storage device with a storage capacity of 64 GB. It can be used with any android phone or tablet and can be later connected to your laptop to transfer files.
Name – Leef Bridge 3.0 Mobile USB 64 GB
Price – $69.99
8. Trakdot Luggage Trackers:
With size smaller than a deck of cards, the Trakdot Luggage Tracker is a device that helps track the location of your lost luggage. You only need to register the tracker on the website while packing. It notifies either through email or SMS about the location of your luggage. It is useful to be used at the airport as well as throughout your journey. This is a fairly good system to find lost luggage.
Price – $69.98
9. Booq Boa Squeeze Bag:
With the looks of a lightweight laptop bag, the Boq Boa Squeeze bag is a splendid organizing tool that can help you organize most necessities that you need while travelling. The bag is made of water-resistant nylon and is nicely padded. The bag has various compartments and pockets that help in keeping things neat and organized. It is useful for frequent travelers who are carrying expensive gadgets as it has a Terralinq number that can be used to track it if it gets lost.
Price – $129.95
10. Amazon Kindle:
The Amazon kindle is the most affordable e reader that has a touch screen display, great storage and a lightweight body that lets you read on the go. The great page turner, good display without screen glare and exclusive feature like vocabulary builder make it a dream device for the readers who do not wish to leave behind their books while having the limitation of not being able to carry much.
Price – $49.99