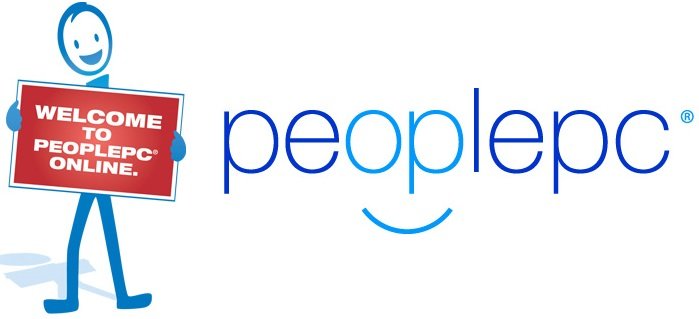 New to PeoplePC webmail? Don't know how to import contacts into PeoplePC webmail from outlook express or other email client? You are at right place. In this article you will learn to import contacts into peoplepc webmail with step by step instruction.
PeoplePC's simple switch is the tool that can easily import your contact address stored in Outlook express or windows mail into your webmail address book. After importing, you can easily send them an email in which you will notify about your new PeoplePC's webmail address. The process is very simple and easy if you will follow given instructions.  To start your PeoplePC's Simple Switch, double click on the icon available on your desktop or see start menu. If the icon is not available on the desktop, you need to download and install the software from the My Account.
On the other hand, if you want to import your contacts from any other email program, use the Import Address Book link in the webmail and import them. Make sure that your email program produces a contact list in a supported file format likeCSV. There are three simple steps for importing the contacts into PeoplePC webmail address book mentioned here:
Firstly, export the contacts from your email program or any other address book in format supported by PeoplePC web mail.
Import the contact file to the Web Mail
Take decision about how to manage your duplicate contacts.
Now all these steps are further elaborated in their step by step functions
#1 Export contacts from your email program or any other address book in supported file format
Firstly, for importing contacts, save your file in the CSV format because most of the email programs only support the CSV formatting. If you are exporting your Outlook Express Contacts into a CSV file, follow these instructions:
Open your Outlook Express and Click on File menu
From drop down, select import and export tab
From import and export wizard, click on export to a file
Then click on Comma Separated Value (windows) and its done!
If you are exporting your contacts from any other email programs, then follow the instruction given by that program.
Now, select the Text File in the same format as you wish to use and then click the Export button.
Give the name to your file and select browse option to save the file in your desired location. Now click the button Next to continue.
Select the required information that you wish to export in your each contact. Click the Finish button.
When the process of address book exporting is completed, click the OK button.
Now you are back to the screen from where you select your desired file type.
At the end, click close button to return to the Outlook Express.
#2 Import the Contact File to PeoplePC Webmail
Now login to your peoplepc web mail inbox from this link: webmail.peoplepc.com and go to import address book link to import all contact from your downloaded CSV file. Now you will prompt with brows option in which select the file you just export from your other email client and follows the steps.
#3 Take Decision about how to manage your duplicate contacts
1. If the contacts with an email address are already available in your Web Mail Address Book, you can manage your duplicate contacts by three ways:
You can insert separate contacts for all the duplicate contacts.
Ignore the duplicate contacts. The information of the Web Mail Contact will be saved and the contacts which are imported will be ignored.
You can replace my Web Mail Contact along with the information which are imported.
You need to select any one of these three ways before starting your import process. If you are not aware about any of these ways, you should select the first one, i.e. insert separate contacts for all the duplicate contacts. After completing the import process, you can delete your duplicates from the Web Mail Address Book.
2. Now select the Import Address Book button to start the process of importing.
3. An indicator, i.e. "Importing Contacts" will come on screen that will assure that your file are being imported.
4. After completion of the Importing process, you will be back to your Web Mail Address Book. You will get the complete summary of the import process like how many contacts are imported, created, ignored, deleted and so on.
Its done! If you still find any difficulties in importing contacts into peoplepc webmail, do write us and we will try to resolve the issue for you.
Did we miss something? do share your feedback here by comments !