The Euphoria is on for the gadget enthusiasts, as Microsoft hits the market with its Surface 2 and Surface PRO 2 tablets in 21 countries on 22nd September at an event in New York City. The most awaited tablet is ready for sell and the pre-orders have just started from 8 a.m. EDT Sept. 24. The gadget lovers all over the world are racing to procure this wonder device from the first lot. The features are speculated and discussed for a long time now, but the actual Microsoft Surface PRO 2 tablet may feel much above the speculations.
Faster and Dependable
Microsoft's actual Surface PRO formula has been well improved with the latest Surface PRO 2 tablet.
"This exquisitely featured tablet would be more powerful than almost 95% of laptops" claims Panos Panay, Microsoft VP.
The tablet is fast enough carry out complex application with the help of its powerful 8 GB RAM and Intel Haswell Chip. The faster speed is well complemented with the dominant battery backup that is almost 75% better than the previous versions.
Free International calling for one year
If these hi-tech features are still not convincing then Microsoft has put one more ball rolling out of its bag and that is the free international calling for one year. If you still doubt the possibilities then don't forget that Skype is a Microsoft initiative as well. This free calling facility is offered by Skype with only hitch that it is not offered for calling the mobile phones. Apart from this one catch, the free calling sounds good, right!
Other features that may count
The top level performance can be expected from this ultra compact device with its connectivity options like micro SD card slot, USB port of full size and HD AV output. These various connections will easily connect this tablet to large screen for photo and video viewing. The big screen tablet has special dual apps facility where two apps can be opened side by side and yes, you can work on them.
This handy tablet also runs Office apps that convert this tablet into a hi-tech business laptop by just clicking on the keyboard. There are many notable features in this tablet that has gained the whooping popularity even before the arrival and top of this is the distinguished Microsoft marketing power that have made this tablet even more awaited. Yet, the actual success can be measured only after its market entry and its response to the expectation of the gadget fanatics.
Launch of New Accessories too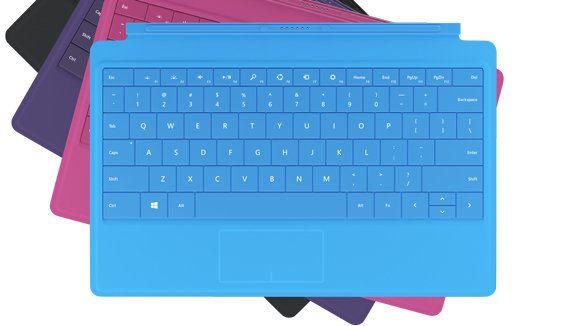 With the launch of Microsoft surface 2 and Surface 2 Pro, they have also launch various accessories like Touch cover 2, Type Cover 2, Power cover, Docking station for surface 2, wireless adapter, car charger with USB and many more.
Are you planning to buy this Microsoft Surface tablets? Share your thoughts with our readers.