Do you love creating artistic Ambigram designs? Do you love designing your own Ambigram tattoos? Are you looking for an inspiration to create your logo with Ambigram generator? this article is for you! Read on.
In this article you will learn about various online Ambigram generators applications and tools allows you to design your own Ambigram tattoo words and the art looks stunning.
Let me start with this beautiful example of Ambigram logo of NIN.com
Below is the popular example of Ambigram logo from Nine Inch Nails brand where an ambigram is used to create the logo. It was designed by artist and art director of NIN, Gary Talpas and features the band's name written in a way that it reads the same when flipped upside down. The ambigram logo has become iconic and is often associated with the band's brand and image.
It is truly said that creativity has no limits and Ambigram is one of the best examples of it. People have been experimenting with the most innovative and expressive font styles and word arts. For people with such innovation and creativity in writing words, one of the best discoveries to date has been the Ambigram. In this article, we are going to share some useful online Ambigram generators to create creative arts and your own tattoo designs.
Common Questions and Answers related to Ambigram
What is Ambigram?
An Ambigram is the word art form in addition to being a figurative illustration of writing that has elements holding their meaning when they are viewed from different perceptions and directions
What is Ambigram Generator?
Ambigram generator is nothing but a tool / software which convert your word into Ambigram design without spending time in manually design the same. Here you need to choose the font and just click on generate and the software will do the job.
Is it free to use Ambigram Generator?
It is depending upon the tool you are using. In this article, we mostly covered FREE Ambigram generator but make sure you read their terms of service before you use for commercial purpose.
What are some different types of Ambigrams?
Mainly there are two common types 1. Symmetrical Ambigram and 2. Asymmetrical Ambigrams. In which, Symmetrical Ambigram type includes Rotational, Bilateral (Mirror image), Chain and Totems. Where as Asymmetrical type includes Symbiotograms, Figure / ground relationship and Oscillations.
Before that, let me tell you more about what is Ambigram and how Ambigram generators work?.
What is Ambigram?
An Ambigram is the word art form in addition to being a figurative illustration of writing that has elements holding their meaning when they are viewed from different perceptions and directions. It is thus a calligraphic design that squeezes different readings into a single curve and creates innovative outputs.
The Ambigram artists can accordingly create words that are written in such a manner that they can be read from numerous lookouts with the alignment and their readability depends on the way these Ambigrams are used. Ambigram tattoos are the best example of the use of this art in the current scenario.
Although an Ambigram is a great word art technique and extremely impressive; still these beautiful word art forms are difficult to create and therefore need the hand of a typographical expert or a professional who may charge you a great deal for drawing your required Ambigram especially if you need it for a project, banner, invitation card or anything else.
Best Online Ambigram Generators
The below-mentioned online Ambigram generators are exceptionally handy and useful for you. They can help you generate the word art and innovative designs. These online Ambigram generators are very convenient and uncommon.
#1. Font Meme Ambigram Generator
The Font Meme Ambigram generator is a great source to create fabulous and customized typographical art online in an easy manner. The source does not have any unnecessary steps and so it is simple to use. All one needs to do is enter the text, choose the font, and hit generate. You will get your desired Ambigram.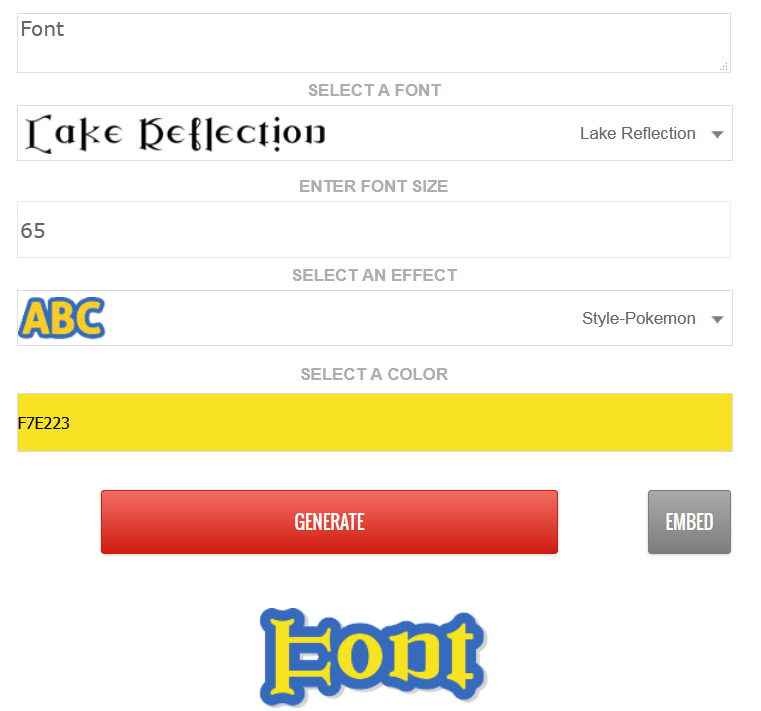 #2. Flipscript Ambigram Generator
FlipScript is one of the most professional and widely used ways to create Ambigram and has the right set of features. But it has its own drawbacks too as the online word art generator does not have much choice in terms of fonts and sizes. Find more details about Flipscript Ambigram Maker, Kindly check its official website.
Apart from the above ones, there are some other tools as well which can also be used for creating Ambigram. You can also use android Ambigram Generator app which is a worthy tool to design Ambigrams on Android. The app is free and is worth trying as well.
Owing to the great community that they have on Facebook you can communicate and get inspired from the other members for any Ambigram-related requirements that you may have.
#3. The Ambimatic
The Ambimatic is an android app available at the Google Play store. It is useful in creating the desired Ambigram at a faster rate as compared to any other generator.
The Ambimatic Ambigram generator offers the same functions as online Ambigram generators but is available to be accessed anywhere through your smartphone. You can download it from the Google play store.
This app is no longer available in Google Play Store but you still download it from third-party sources.
#4 TrulyScience Ambigram Generator
TrulyScience is one of the most popular science blogs featuring useful information about science. They have a dedicated Ambigram generator section where you can easily generate Ambigram from any word. Check out the below example of "Ambi Gram".
While using the above online Ambigram generator tools, your can create beautiful art and your own designs through the ambigram tattoo generator.
#5 Make Ambigrams
This is the new as well as free online ambigram generator which varieties of options. In addition, it also provides the android app (makeambigrams) you can check this and give you output within a few seconds.
#6 Ambigram Art
AmbigramArt is another online ambigram generator tool provides you to freely design your ambigram from the word you enter in the page. As you can see in below screenshot, you need to enter word and it will convert it into Ambigram.
If you are looking to learn more about Ambigram, you can visit their website here and can find more information you need.
#7 Ambigram Studio 3.0
Ambigtram Studio 3.0 is an Android app that provide free online ambigram generation facility directly from their mobile app. Here are some of the most amazing feature they provide:
Offer pre defined word art
Provide you facility to design your own tattoo directly from the word you enter into tool
Here you need to provide word and it will convert into Ambigram
It is very easy to create Ambigram by inserting word and you can also rotate and save the Ambigram for your personal use. Check out this official Google Play store link to download this app on your Android device.
Ambigram Logo Design Example
You must have seen these Ambigram logos of famous brands but hardly noticed them. Because, Ambigram is one of those many things which we hardly notice, and once you know about them, you will realize that they are everywhere. It is popular logo animation technique which is used by various popular brands mentioned below: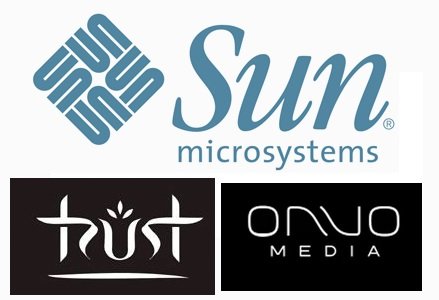 You can also design your logo with Ambigram makers available online but before you decide, it is important for you to decide which type of design will represent your brand.
Types of Ambigram
The different types of an Ambigram include rotational, reflective, and 3-dimensional Ambigrams but among these the flip-script or the rotational Ambigrams are the most popular.
Flip-script or Rotational Ambigram
This is the most common type of Ambigram you can see in the market where the words are generated in such a way that when it is rotated at 180 degrees, it looks the same. Check out below example: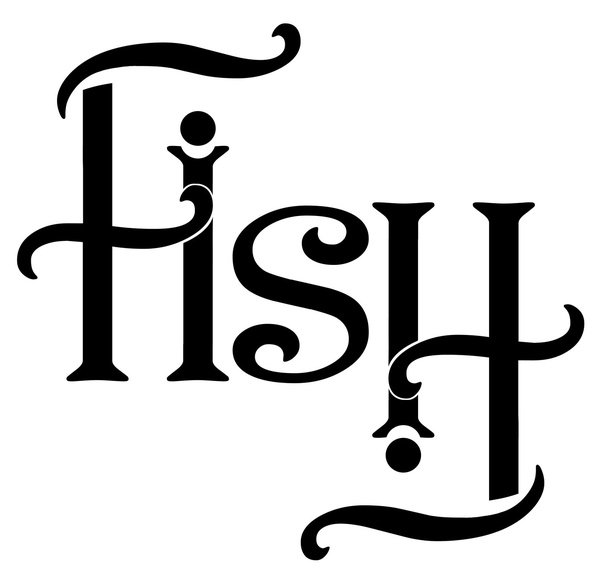 In these designs, words when flipped horizontally or vertically still spell the same before. There are many forms of Ambigram apart from these that possess unique and specific symmetry.
An Ambigram is interesting from all angles and is hard to create without the help of an Ambigram generator. Therefore; we are sure that you would love to find out about some Ambigram generators that do not cost you much and still give you great output.
So, for your ease, we have listed some free online Ambigram generators that you can easily find online and these can give you the preferred results by creating beautiful messages as per your requirement.
Some Beautiful Ambigram Design Examples:
If you are looking for some of the best examples of Amigram design, you must check out the below section where we have listed some of the best Ambigram designs can be generated with the help of given Ambigram creator tools.
#1. Illuminati
Illuminati is one of the most classic and awesome tattoo designs which looks unique and impressive. This is a widely used design with a genuine look and can be read from both ways on flipping. This is common Ambigram design category to make art and tattoo designs. This involves rotating a word or phrase at 180 degrees. You can use various design examples to create your own unique tattoo designs using Ambigrams.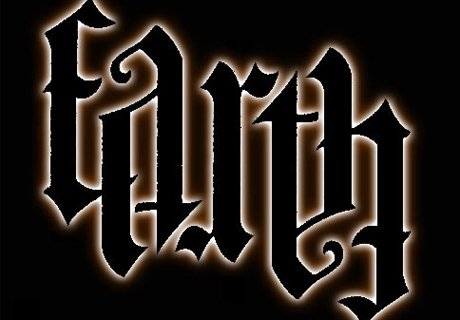 #2. Deep Guy
This is an interesting Ambigram with the letters D and G interchanged cleverly and can be read as similar from either side. As a result, this design is definitive and used very often.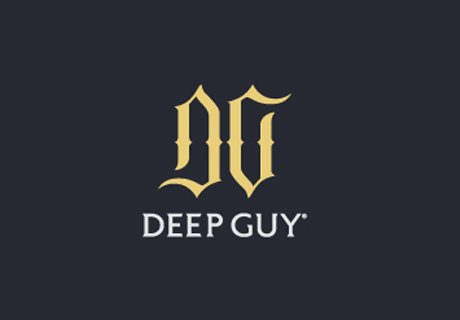 Also Read More: Best Graphics Design Bundles at The Cost of Your Coffee
#3. Labyrinth Ambigram
An Ambigram wherein the alphabets are used wisely and such Ambigram can be easily made with the Ambigram generator. See below example of a beautiful Labyrinth Ambigram that looks amazing.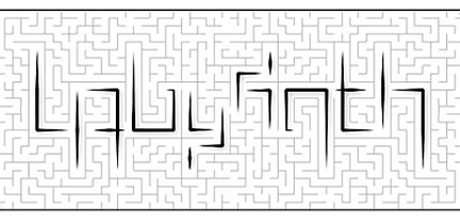 #4. Love/Hate
This is an awesome Ambigram design that has been witnessed recently and is a sleek one that provides the magic of word art design. One can use this to design a tattoo or their logo!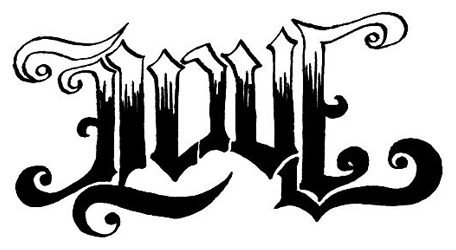 #5. Hope Faith

The Hope Faith Ambigram is one example that shows how two ideas can be integrated in one picture. Thus it increases the brand value as well as the recall factor of the word art. This is another common category of Ambigram. This Ambigram tattoo design consists of the word Faith done in calligraphy. After this effect to the word, You can read same word from both sides. It is a very common and cool tattoo.
#6. Baltimore
This is a cool design that requires extreme patience and also a lot of skill to be made. The design can be costly but is extremely useful especially if you are looking to build a brand and to get one of these Ambigram types, one should look for an expert.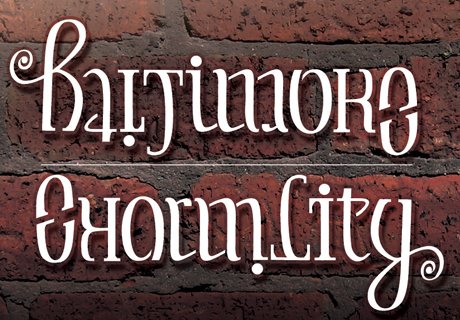 #7. PETA Ambigram
This is another impressive Ambigram tattoo design that needs professional expertise to get made and is particularly useful to build a brand value. The Ambigram design has additional essences and is the right mix of Ambigram art as well as graphic designing.
Also Read More: 5 Best After Effects Templates for Logo and Text Animation
#8. San Francisco
This is one the stylish and one that is the favorite of most people. The Ambigram has a 3D look and feel. It is the right mix of word art as well as 3D. It is also a classic design because the word reads perfectly on both sides and thus definitely generates the interest of the passerby.
The 3D Ambigrams are gaining much more popularity in the current generation. This 3D Ambigram tattoo design consist of word when it done in 3D. You should viewed different words from a different angles. These 3D tattoos are done using geometric shapes and lines.
The above were some of the best Ambigram Generators and designs that were handpicked for you. Although some of these free generators lack the basic font change options yet they can be useful for short term projects.
Most Ambigram makers are usually linked to offline generators, but these will keep you busy for a while if not longer. Although if you need professional-looking Ambigram, then it is a wise choice to look for professionals as they would be able to help you with high-quality Ambigram based on your project requirement.
Please be aware that the free Ambigram generators only produce Ambigram that is usable for small projects and only a professional Ambigram creator can help you in a specialized way. These would of course cost at the higher side but will give you the best results.
So, get acquainted with typography and Ambigram creation as these rare arts need to be preserved for the next generation in the best way!
Some of The Most Amazing Ambigram Designs from Artist
John Langdon is famous artist having great experience in graphic design, logo design, Ambigram design, and Typography professor at Drexel University. You will definitely inspire by his creative work that is being displayed on his personal website JohnLangdon.net. Here is the screenshot from his Ambigram design gallery page:
Image courtesy: San Francisco, Hope Faith, Labyrinth, Illuminati