Are you using Trello for your project management and team collaboration? Are you spending more time in managing cards, time tracking or handling repeated task manually? You must check these Trello power-ups now!
Trello is one of the most popular project management tool used by over 50M people around the world to organize teamwork. This tool was developed by Fog Creek Software in 2011 and Bought by Atlassian. Since then, their numbers are continuously increasing. It is simple, easy to use and it is very powerful for your business. But to unleash the full power of Trello one must know regarding their power-ups which are available at some additional charges or even free depending upon their publisher.
Before I share some useful power-ups, let me tell you what is it?
What are Trello Power-ups?
It is just like power-ups in a video game enable you to improve the way you are using Trello. For example, when in super Mario you eat a mushroom, it gives you many abilities like shooting and it also makes Mario a giant.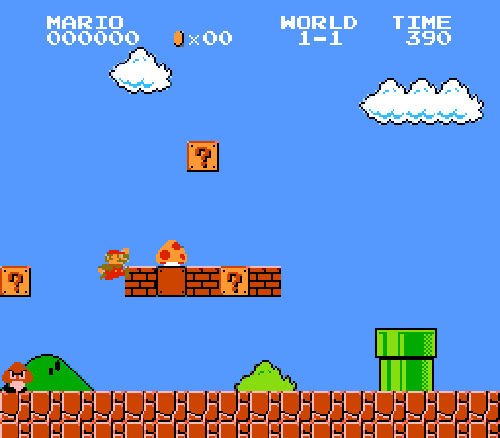 Similarly, Trello Powerups provides you additional feature to use Trello effectively without wasting time on some monotonous task. There are many useful power-ups are available on trello depending on your business or need. But some of them are multi-functional and versatile, which are useful for everyone. Below is the list of top 10 useful Trello power-ups you should try now.
Top 10 Trello Power-ups
The below list contains 10 useful powerups manually picked just for you. We will keep updating this list regularly by including few more useful Power-ups depending upon query we are receiving on regular bases.
#1 Butler – Automation and insight via this Trello power up
Butler is a powerup that helps you in many ways from chaining a command with action to completely automating your teamwork.
Butler works by a trigger and action method as in you set a trigger and an action to go with that.
For example, the addition of any new card is set to be the trigger and for that action is described as moving the card in the column named Joe.
So every card added in the calls column will be added to Joe's column.

#2 Planyway – Calendar powerup to schedule the day
Planyway is a powerup that adds a lot of functionality to the Trello when we talk about calendar or managing task and its schedule.
Planway provide some of the most amazing features like Workload management, Due date tracking, Work Scheduling, and Planning project schedules.
It is a freemium powerup so to unlock more features you can go premium and if the features in the free version are enough then there is no need to pay.
You can also sync them with Google calendar and iCal.
Get more information from the link below.
#3 Card Repeater for repeated tasks management
Card Repeater helps when you do some tasks every week or every month or repeatedly in a certain amount of time. It automatically creates cards for these repeated tasks so you don't have to make them again.
For example, you take piano lessons every day at 5 PM and you use Trello to plan your day. So, with this powerup you don't have to create repeated task's card every day.
In the end, there is one less thing to worry about.
You can check it out from the below link.
#4 Custom Fields to get more information in one card
Custom Fields is made by the Trello team for people who need to fit more information in a single card. There are some fields you can add in a raw Trello card but you can also add lists, check boxes, Due dates and many more customizable fields with this power-up.
Plus the fields you add are shown in at a glance view of that card.
You can install it from the below link to your boards.
#5 Voting for team decision making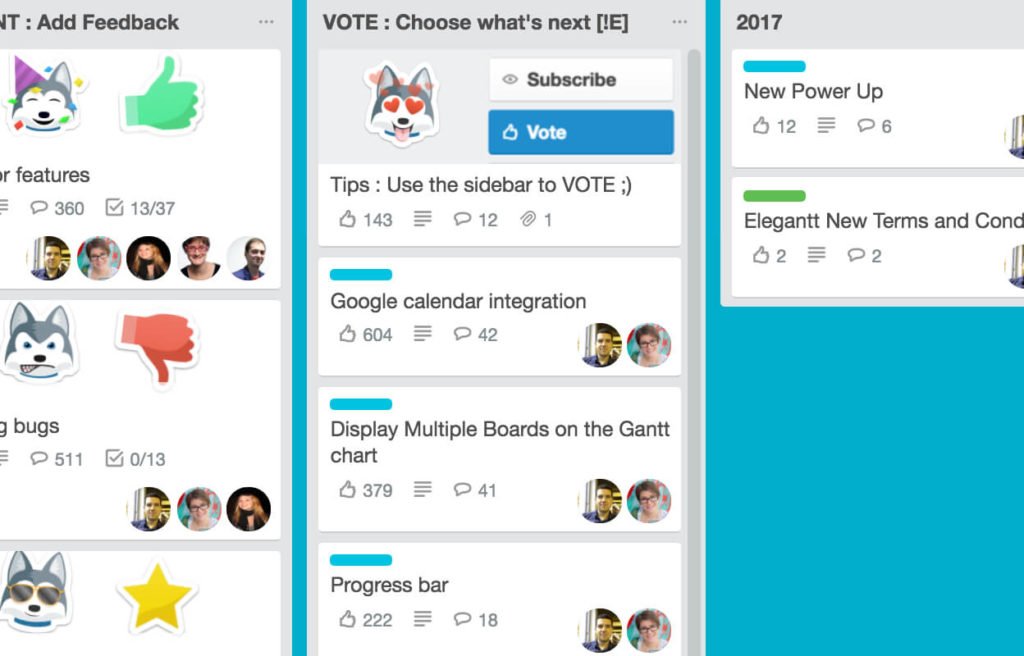 Voting is made by Trello to help companies make crowdsource decisions.
It is supported on Web, iOS, and Android. Anyone with a Trello account can vote.
This can be helpful to make a decision for many things like Planning a trip, what mechanics and items to be added in a game and many more.
This is very helpful for a company to get a certain piece of information.
#6 Card Ageing to keep track of ignored cards
This powerup helps keep track of the ignored or not updated cards.
There are two types of effective choices in this powerup,
One is regular and the other is a pirate one.
The regular one fades the card on three levels 1, 2, and 4 weeks.
The pirate will turn the page yellow and give the effect of tearing apart and it has the same three levels.
You can add this to your boards with the link below and make sure your board is up to date and you will have the status of every card.
#7 Unito Sync to synchronize multiple boards and cards
Unito sync allows you to sync multiple cards and boards to various services like asana, Jira and Trello itself.
This helps in decreasing the visual clutter and make people focus more on actual work.
Unito provides multiple ways to sync and offers customization to the fields you want to copy.
There is also an option of two-way sync where both the boards will be made identical.
For example, to make a master board for management where all the information about people's work can be stored.
You can learn more about them from the below link.
#8 Automate.io to add the power of Automation to Trello
Automate.io helps you integrate with applications like Gmail, asana, Zoho, Zendesk, Salesforce, google calendar, sheets, MailChimp, quick box, Shopify and many more.
it can be used as a trigger to do actions in the Trello boards and automate a lot of processes with Trello.
A great example of this would be making a task to read the email subject for categorizing them into Trello boards.
You can learn more about them from the link below.
#9 BigPicture to plan your work using gantt charts
BigPicture is a Trello powerup made by SoftwarePlant which helps you organize your project with Gantt charts.
Use Gantt charts in your Trello to keep track of time and work management. With its excellent color schemes and custom view, you can quickly evaluate your projects. This Trello powerup shows multiple cards from different boards in one Gantt chart to track all the work in one place.
You can learn more about it from the link below.
#10 Slack to Integrate with the biggest team communication platform
Slack is one of the biggest platforms for team communications just like Trello is in work management and they collaborated to make a power-up to integrate them both to take advantage of great team communication with the work management.
The powerup lets you add cards to boards from the slack chat so you don't have to switch apps every time.
You will get notified when any changes are made to the Trello board.
Learn more about the integration from the below link
Honorable mentions
There are many other powerups that are really good but couldn't make it to the list.
We have listed them below with a short description so you can get an idea of what they do.
Limit the number of cards on a list.
View 3d files like OBJ, GCODE, STD in the card.
Lets you add cost per card and calculate the total cost.
Send the Trello card change notification to the hangouts chat.
If you think that we left any good Trello powerup out then let us know in the comments and we will try to cover them as well.